What Our Clients Say About Us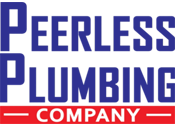 This is by far the best experience I've ever had with a plumbing company. Or any company as a matter of fact. Lindsey made sure we understood the repairs and that we had constant communication. The crew was punctual, very friendly and knowledgeable. I will always use Peerless Plumbing for all my needs and recommend to anyone and everyone. Thank you guys!!!!!
Ana Gomez
Satisfied Customer

Will be recommending Peerless Plumbing anywhere I can. They quoted a sewer repair, and even when challenges appeared that were out of their control, they stuck with it and completed the job. They were on time and professional, had good communication, and a pleasure to work with. Would highly recommend for any plumbing work.
Scott Givens
Satisfied Customer

Had my sewer line fixed, new cleanouts put in and had a section of my sewer vent replaced. Work came out great, company was very responsive and there quote was much more reasonable then other companies. For the estimate they were one of the only company's to actually look at everything with a camera and discuss options, unlike other companies that came over asked a few questions and threw out a crazy price tag. Would definitely recommend using them for all of your plumbing needs.
Dan Miller
Satisfied Customer

I'm glad I went with Peerless. They provided great service, got me scheduled as soon as I could fit in their schedule, and came out before my scheduled repair as they were concerned with my lines collapsing. They were very attentive, professional and did all repairs as promised and with minimal disruption to my life. I highly recommend them!
Dolly Triviz
Satisfied Customer

Our 70 year old tub was clogged and wouldn't drain. Lindsey came out with a power snake and worked for some time to make sure it was draining properly! She was professional and on time! Great service. We will use Peerless Plumbing for all of out plumbing needs in the future!
Sandi Jones
Satisfied Customer

They quickly identified the problem we were having, gave us a great price and were very professional. Once job was approved they got us on their schedule and came out and took care of the problem right away without trying to sale us unnecessary additional work like others tried to do. We will be calling on Peerless Plumbing if any future needs arise.
EZY Way
Satisfied Customer

Thank you so much to Peerless Plumbing and their amazing job they did on our main sewer line pipe. We had a significant crack in our sewer pipe and it so happened to be under our post tension foundation. We had numerous quotes from various companies and each one wanted to dig up our foundation to replace the pipe, which is highly dangerous on a post tension slab. Peerless Plumbing was able to make the repair with no digging and no mess. I'm thankful for the job they did and would highly recommend this company.
Kevin Peterson
Satisfied Customer

I would highly recommend Peerless. A totally professional contractor ie the crew knew what they were doing and were on time as well as being courteous an respectful . I was also very impressed with the owners ie he led by exemplary example as he was in the 'trenches' working alongside his crew. All in all I am very satisfied with the work done. My sewer line and plumbing has a new lease on life. Thank you Peerless.
Mike Lee
Satisfied Customer

We highly recommend! Technician who came out to fix our plumbing was so professional, communicated in detail, and resolved all our plumbing issues like a boss! I'm so thankfull I did my research on this company. Everyone from customer service to dispatch was amazing! They respond so quickly!
Sherwin Ceasico
Satisfied Customer

Highly recommend this company! Lindsey was amazing to work with. They were very responsive and provided us with alternatives to address our issue. We will definitely call on them for any future plumbing issues.
Carolyne Yerger
Satisfied Customer

Great service. Great quality. Great customer care. Great people! Reach out to Peerless Plumbing ASAP for all your plumbing needs! They will take amazing care of you!
Steven Lujan
Satisfied Customer

Very pleased overall. Crew that worked at my home made a potentially unpleasant experience much easier . Ramon, Wyatt and Dylan were all professional, courteous and helpful.
Joyce G.
Satisfied Customer