Expert Drain Cleaning in Phoenix, AZ, and Nearby Areas
Are your drains in need of immediate attention? We're here to help. Peerless Plumbing Company and Nudrain Phoenix is at your service when you're in need of reliable, budget-friendly drain cleaning in Phoenix, AZ, and nearby areas. We clean and clear all types of residential and commercial drain lines efficiently and affordably.
We Are Your Local Drain Pros
In addition to being your trusted trenchless contractor, Peerless Plumbing Company and Nudrain Phoenix is here when drains need a thorough cleaning. We're seasoned plumbing pros with a solid understanding of what our clients expect and how to meet and exceed those expectations. We offer drain cleaning in the entire state of Arizona, including:
Why Regular Drain Cleaning from Professionals Matter
Sometimes for a smaller issue home and property owners can get the job done, but when it's a big plumbing problem many people mistakenly think that they can also DIY this project, but it usually ends up causing more damage to your pipes than clearing them. This issue is why we have experts on our team who are responsible for helping you with these drain-related problems in Phoenix!
You're tired of dealing with backed drains. It's a hassle to call the plumber every time you have a clog, and it costs too much money having to keep calling the plumber over and over again! Imagine having your drain cleared with ONE call, without digging up your property or breaking through walls. Our trenchless services are quick and inexpensive, allowing you to get back to enjoying life rather than worrying about plumbing issues.
Professional drain cleaning is important because a DIY approach to cleaning drains is often risky, especially if you use liquid cleaners that can be corrosive. Even drain snaking can be potentially dangerous if you don't know how to properly use this tool. Regular cleanings are equally important because this is what reduces your odds of being surprised by drain problems, while routine cleanings extend the life of drain pipes.
Identifying the Signs Your Drain May Be Clogged
Clogs can lead to an overflow, which is certainly one of the most obvious signs of a blockage. You may also have a clog requiring expert drain cleaning services if you're noticing or seeing signs that could include: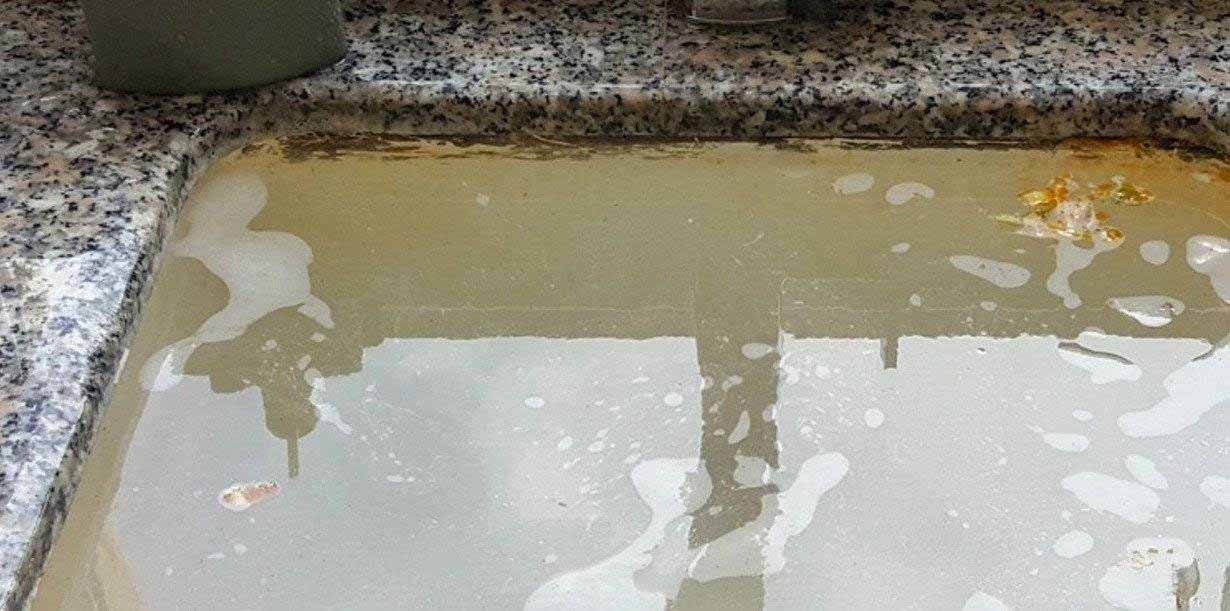 Understand the Causes of Clogged Drains
Phoenix Arizona has over 1 million residents. It also has almost 7000 miles of water lines. This makes the city particularly vulnerable to clogs and other water-related issues, this includes both residential and commercial properties.
For commercial property owners, you want your building looking spick and span, you probably have multiple floor drains, so it's important that the drains are clear. Clogged traps can cause a lot of problems for tenants, employees, and/or customers.
For our residential customers, the most common causes of a clogged drain are hair, soap, oil, grease, and fat, food waste like bacon or hamburgers that are cooked with oil, or grease which hardens up and are difficult to scrape off the plate. It's important to have a drain trap so that it catches hair while you're showering. Wipes and diapers can also block drains as well because they don't dissolve in water easily. Cotton swabs and sanitary products will coat pipes so it's important not to flush these down toilets.  Laundry can sometimes cause the issue from things like small items or threads.  Offset pipes where one pipe is higher than another usually need to be adjusted by a plumber.
Our Drain Cleaning Process
The first step our trenchless company will take is to perform a camera inspection to identify blockage sources and assess the overall condition of the affected pipe. If there's a need to quickly restore flow or break up tree roots, professional snaking can be effective. Other methods may be used if a blockage is especially stubborn. The last step is to inspect the drain again to confirm the pipe is completely clean and clear.
Keep Your Drains Working Properly
Our drain cleaning company is always happy to help if your drains need some prompt, professional attention. We also help our home and business clients enjoy properly working drains by encouraging regular inspections and cleanings. We also recommend being mindful of how your household or commercial drains are used.
Why Choose Us for Drain Cleaning
We are a trenchless service provider that takes pride in offering effective, economical solutions with lasting value in mind. We perform drain cleaning by using methods that clear even the most stubborn clogs and blockages without harming pipes. Our drain services are coupled with reasonable rates, timely arrivals, and detail-oriented work provided by courteous, experienced technicians.
Give Our Local Experts a Call
When you need dependable drain cleaning experts, Peerless Plumbing Company and Nudrain Phoenix is here for you. We'll get your residential or commercial drains thoroughly cleaned. We also conduct cleanings to prevent clogs and other issues and to get pipes ready for repair. Contact us today or fill out our online form to schedule an appointment.