The Leading Trenchless Contractor in Mesa, AZ
Need Trenchless Sewer Repair in This Area of Mesa, AZ?
Peerless Plumbing Company and Nudrain Phoenix provides trenchless sewer repair in Mesa, AZ, one of the most popular destinations for fine dining, shopping, tourism and also some of the most breath-taking architecture in Mesa, AZ.
If you're a homeowner, restaurant, or any commercial building and you have been experiencing issues like:
The best thing to do is to call a plumbing professional to diagnose the possible sewer problem.
One of the best ways to fix your sewer issue if necessary is with trenchless sewer repair. We'll come out and assess the situation, then we'll use our trenchless technology to perform the sewer line repair and put in a new liner that will last for years because you obviously don't want to go through all of this again any time soon!
The process of trenchless sewer repair is a no-dig method that can be used to line the inside of your pipes with an epoxy coating. This process avoids digging up yards and sidewalks, which saves time and money for homeowners.
You can trust our professional trenchless contractor to provide you with quality service that will leave you satisfied every time. We want your experience to be a great one so we make sure to go above and beyond what's expected from us as plumbers servicing the Mesa, AZ area.
Our trenchless repairs as well as drain cleaning service are fast, affordable, and reliable. We know how frustrating it can be when you're not able to flush, wash your hands or simply have running water because of a clogged pipe - so let us take care of it for you today!
Contact Peerless Plumbing Company and Nudrain Phoenix today at (602) 265-5508 or fill out our online form to schedule an appointment. We also provide top-notch services in the following locations: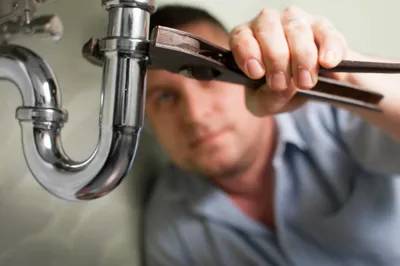 Detail your services
If customers can't find it, it doesn't exist. Clearly list and describe the services you offer. Also, be sure to showcase a premium service.
Announce coming events
Having a big sale, on-site celebrity, or other events? Be sure to announce it so everybody knows and gets excited about it.
Display real testimonials
Are your customers raving about you on social media? Share their great stories to help turn potential customers into loyal ones.
Promote current deals
Running a holiday sale or weekly special? Definitely promote it here to get customers excited about getting a sweet deal.