Efficient Drain Cleaning in Sun City, AZ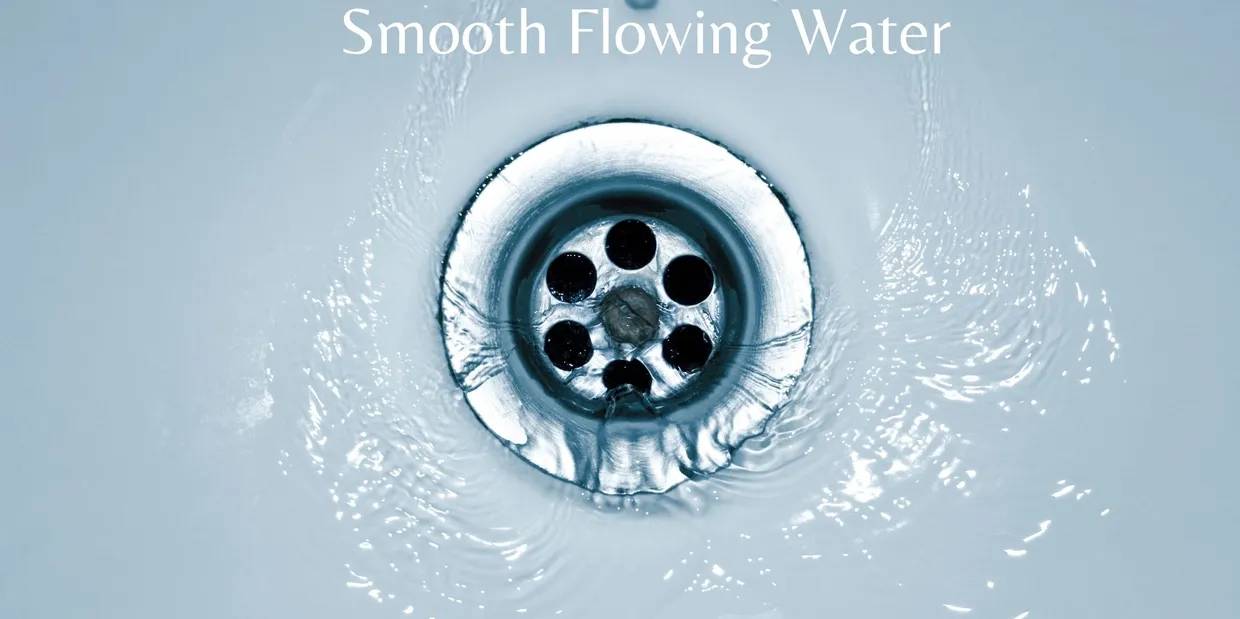 Your drains serve many important purposes in your plumbing system. Not only do they allow water to flow freely, but they also prevent germs and bacteria from taking over. A clogged drain can lead to standing water and the potential for mold growth, harmful bacteria spread, and dangerous flooding that can be a hazard to your health and your property value.
Thankfully, local area clients can rely on the dependable professionals at Peerless Plumbing Company and Nudrain Phoenix for fast drain cleaning in Sun City, AZ.
Our team specializes in addressing clog issues promptly and effectively, assuring you of minimal disruption to your day or operations.
Drain Cleaning Services
Drain cleaning can be a tough and messy job, but Peerless Plumbing Company and Nudrain Phoenix provides the best drain cleaning services!
Our trusted drain cleaning company is licensed and insured to provide you with quality drain services. Our plumbers have years of experience dealing with all sorts of drain problems from clogs to root intrusion.
At Peerless Plumbing Company and Nudrain Phoenix, we specialize in all sorts of plumbing services from clogged drains to sewer repair, clearing grease, hair, food, debris, and other pesky items that get clogged. We want you to feel comfortable and confident when it comes time for a Drain Clearing service on anything that has water flow into or out of it like sinks, toilets, and showers.
Clogged drain service is best left with professionals who know how to get rid of the gunk in clog without any fuss and getting your pipes clear from blockage with smooth-running water again.
We use state-of-the-art equipment and the latest technologies called hydro jetting, to solve your clog problems and since we have been serving the Sun City community for many years, you can be sure that we know our way around your pipes. Hydro Jetting is an extremely way to break up clogs in pipes and it uses a high-pressure water stream to remove the clog and debris from your drain lining.
Common Causes of Clog Issues
Drain clogs can occur for a number of reasons. While some are obvious, others may be less so. For many homeowners, things like food debris can build up over time. To prevent this, we recommend the use of in-sink strainers. Unfortunately, pipes in Sun City, AZ are also susceptible to hidden dangers that you may not notice on the surface. When this happens, it's time to call a professional for drain cleaning services.
Below are some common causes of clog issues: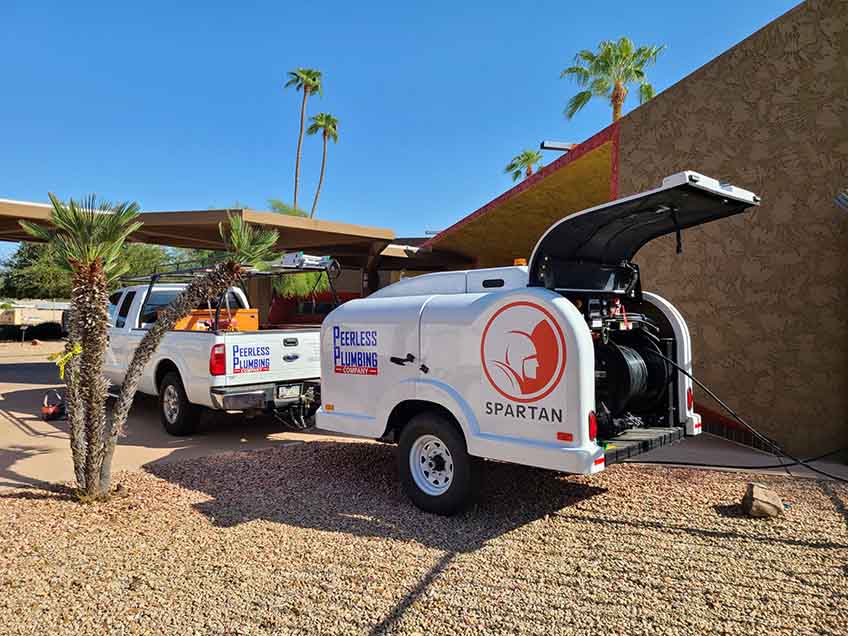 Importance of Professional and Regular Drain Cleaning
Having your pipes regularly inspected and cleaned can prevent recurring issues, but it can also save you money. A regular professional cleaning from our trenchless company prevents clogs from building up, and this can prevent damage over time. Additionally, the prevention of clogs means you won't have to worry as much about the potential for expensive damage from burst pipes and flooding.
Unlike traditional drain cleaning, trenchless solutions involve first inspecting your pipes using video line technology. This allows our team to see first-hand what is affecting your drains and where problems are located. Using this information, we can target a fix using technologies like NuDrain and drain snaking to get your water flowing again and even prevent future clogs and leaks.
What Are Signs That Your Drain May Be Clogged?
Clogged drains can have a number of symptoms. While each situation is unique, below are some of the most common signs you may need a trenchless contractor:
Why Choose Our Drain Cleaning Experts
Since 2007, Peerless Plumbing Company and Nudrain Phoenix has been the top drain cleaning company in different parts of Arizona. Our experts are licensed and insured, and we provide ongoing training opportunities to keep our professionals at the top of their game. We do this because we live and work in the Sun City community. We're your neighbors, and we care about the health and wellness of the neighborhoods we service.
Benefit from Smooth-Flowing Drains Once More
To learn more about how fast and effective our drain cleaning solutions can be, contact Peerless Plumbing Company and Nudrain Phoenix today. You can reach our team to schedule an appointment by calling us or filling out the form.
The #1 Drain Cleaning Company In Town
Unclogging drains is a skill and it takes time to learn techniques like how to remove clogs from pipes without damaging them or going through walls in order to access drains under floors. This knowledge ensures our experts will unclog drains while everything flows smoothly with minimal disruption!
If you are experiencing any kind of drain problem, contact Peerless Plumbing Company and Nudrain Phoenix today! Fix your clogged drain now before it becomes an emergency situation, ignoring drainage issues won't make them disappear, they'll only get worse until they become expensive plumbing nightmares.
Our quality work and customer service are unmatched, homeowners love us because we always get the job done right with satisfactory results. Contact us today at (602) 265-5508 or fill out our online form to schedule an appointment. We also offer:
We serve the entire state of Arizona, including: