Professional Trenchless Contractor in Sun City, AZ
Sun City home and business owners trust Peerless Plumbing Company and Nudrain Phoenix for their toughest sewer and drain jobs. Whether you're dealing with a clogged drain, damaged sewer pipes, or something in between, we're the trenchless contractor in Sun City, AZ, that can help.
We specialize in tackling complex issues, and you can count on our trenchless company to deliver friendly service fast. We're proud to be a part of the local community, and we can't wait to add your name to our long list of satisfied clients.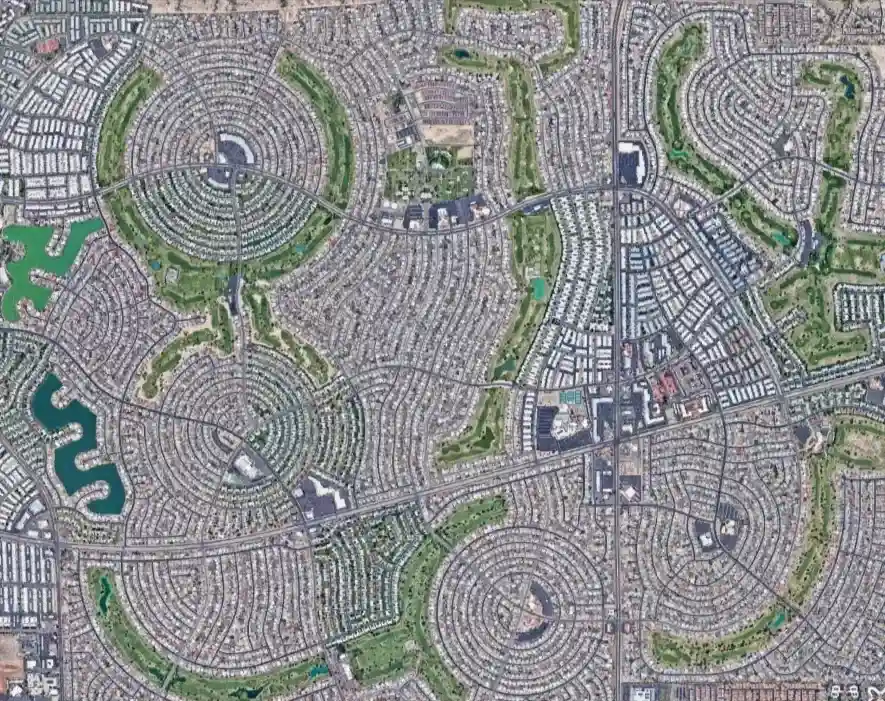 Top-Notch Trenchless Sewer Repair
Peerless Plumbing Company and Nudrain Phoenix offers quality trenchless sewer repair. Trenchless sewer repair is a process that utilizes trenchless technology to replace or repair damaged pipes in the ground. This technique has been proven to be much faster and less expensive than traditional methods, which require digging trenches across property lines.
A trenchless sewer replacement can save homeowners time and money on their Arizona home improvement project because it requires less workers, equipment, and material costs as well as reduced labor hours due to the minimal digging required by trenchless pipes.
Our professional trenchless contractor offers many services including video inspection of existing pipes before deciding upon repair or replacement options, installation of new lines without using trenches during construction projects, water line repairs that are not dependent on trenching, examination, and cleaning of drains at sewers.
Reliable Drain Cleaning

If you have a clogged drain, it is important to get the problem fixed quickly. The longer that you put off having your drains cleaned, the worse they will get and the more expensive it will be. Luckily for you, we are also drain cleaning pros, we have been providing residential and commercial customers with high-quality drain cleaning services. We are highly professional and take pride in our workmanship at all times! At the first indication of a clog, from slow drains to complete back-ups, give us a call. We will make every effort to address the issue swiftly, so you can worry no more about any disruption.
In-Depth Sewer Camera Inspection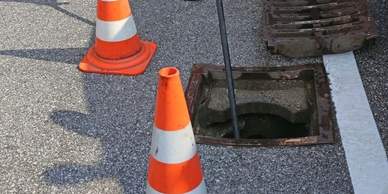 If you live in Sun City, Arizona, and are considering a sewer inspection for your home, we would like to offer our expertise. We have been providing the best quality sewer camera inspection since 2007 and know all of the ins and outs of what needs to be done. Whether it's new construction or an existing property with a private sewage system, our technicians can provide everything that you need! Upon inserting our high-resolution camera inside the pipe, we can capture real-time footage of the pipe interior to see what we need to do.
What Is Sun City, Arizona Known For?
Sun City has been a popular destination for active adults, especially for those 55+, since it is an aged-based community. Sun City first opened its doors on January 1, 1960. The Sunny City first featured 5 model homes, a recreation center, a shopping center, and a golf course.
Fun Fact: Its population is now close to 40,000!
There are also a variety of shops, restaurants, hotels, apartment complexes, and much more!
Active adults 55+ ultimately go to Sun City to retire and keep living a healthy, active, peaceful life. So when sewer lines start to get clogged or start backing up, it can disrupt Sun City's quality of living, especially if the pipes get cracked, corroded, or invaded by tree roots, which happens often.
That is where your plumber in Sun City, AZ "Peerless Plumbing Company and Nudrain Phoenix" comes in to inspect the issue and if need be, then we perform the sewer line repair, that lasts for decades.
We Specialize in A Full Suite of Services
Since 2007, Peerless Plumbing Company has been providing superior trenchless services. This allows our experienced team to handle complex jobs with ease, and we never leave a mess behind.

NuDrain pipe lining is an amazing technology that restores pipes and improves water flow. As the premier trenchless service provider, we're proud to offer NuDrain pipe lining solutions for residential and commercial customers.

Our team can also tackle drain cleaning, pipe restoration, video line inspection, and more for residential clients.

For commercial property owners, Peerless Plumbing Company and Nudrain Phoenix is the name to trust. Our trenchless company specializes in commercial solutions in Sun City AZ, including clogged drains, pipe inspections, and sewer line repair.
Trusted by Many
Our team of experienced, dependable professionals has served clients for over 15 years, and we always work with your budget and schedule in mind. We provide a satisfaction guarantee with every service, and our plumbing experts can handle jobs of any size.
Reach Out to Our Local Experts
So trenchless sewer repair helps keep the Sun City community active and peaceful as usual. Call now for an estimate or fill out our online form to schedule an appointment and see how Peerless Plumbing Company and Nudrain Phoenix can help you back to normal!
We serve the entire state of Arizona, including: