The Elite Team for Sewer Line Repair in Tempe, AZ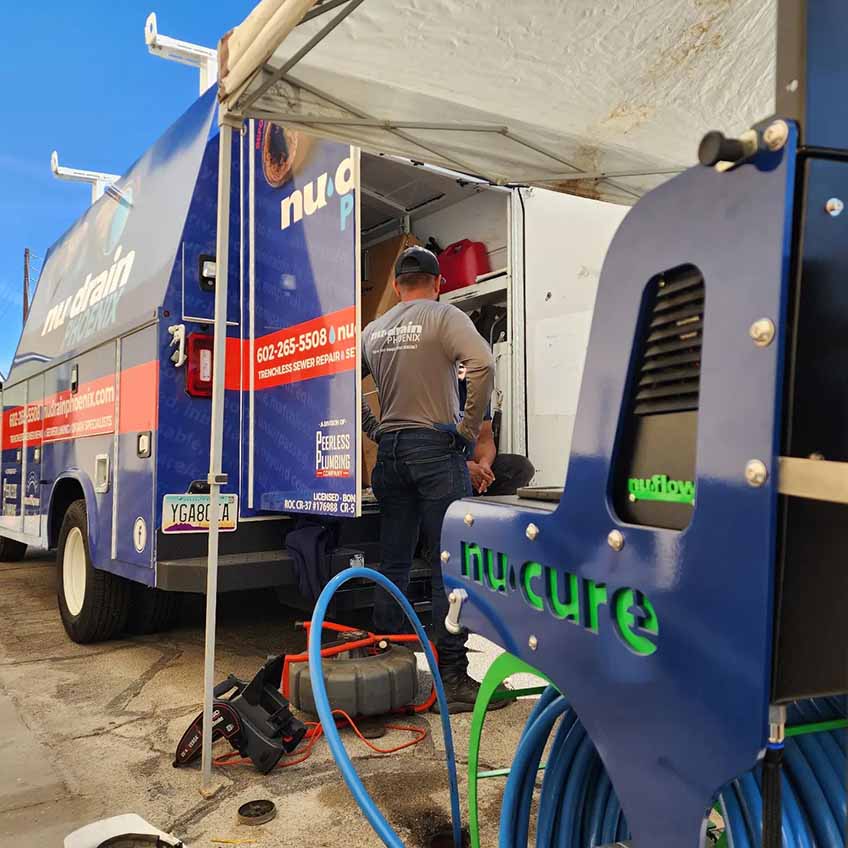 Whether it's a sewer line that goes from your home or business to the main line or main line itself, any sewer-related issues are best taken care of sooner rather than later. If you have any concerns about your line, Peerless Plumbing Company is the only name you need to know for dependable, long-term, money-saving options and solutions.
Let the go-to company for sewer line repair in Tempe, AZ, take care of your sewer repair needs.
Common Sewer Line Issues
Both home and business sewer lines can be affected by various issues ranging from age and wear to damage from underground tree or shrub roots in search of moisture.
Among the common sewer line issues we address include damage related to:
Corrosion, which is what often affects older sewer pipes
Movements in the ground
Pipe scale and built-up debris
Sagging in certain spots, or misalignment
Why Prompt Sewer Repairs Are Important
Sewer lines have one main function, which is to remove wastewater from your home or business establishment. While this sounds simple enough, the pipes responsible for this process can leak and be affected by varying issues. At the first sign this is likely the case, it's best to contact our team for prompt sewer repair service. Acting quickly reduces the risk of costly damage to your property. Prompt repairs also reduce any major inconvenience on your part from related drain problems.
Signs Your Sewer Line Needs Repair
If you notice unusually lush spots on your lawn or soggy areas around where sewer lines are located, give us a call ASAP. This is one of the classic signs of a sewer-related problem, but there are other indications to be on the lookout for as well.
Common indications are as follows:
Lingering sewer odors
Gurgling and other odd drain noises
Clogs, slow drainage, and similar issues affecting multiple drains
Sewage backups
What to Expect with Sewer Repair
Results specific to your needs is what you can expect with sewer repair services from Peerless Plumbing Company. Whenever applicable, we use trenchless methods to restore sewer lines with cutting-edge NuFlow products. This is done with a resin-saturated liner that's inserted into the sewer line through an access point that could include a manhole or cleanout. The results are long-lasting and provided with very few disruptions to your property.
Why Choose Our Experts for Sewer Line Repairs?
We provide sewer repair services for our residential and commercial clients with options that are as minimally disruptive as possible. We have a proven commitment to 100 percent customer satisfaction that includes:
Highly efficient and effective technology
Transparent, fair pricing
Convenient access for urgent situations
Responsive service that includes complete cleanup of the work area once done
Contact Us Today for Prompt, A+ Services
Get results you expect and more by working with Peerless Plumbing Company when you have sewer line concerns. Call us or fill out the form today and we'll get you started with a camera inspection to determine the most appropriate and cost-effective way to restore your home or business sewer lines!