Professional Drain Cleaning in Phoenix, AZ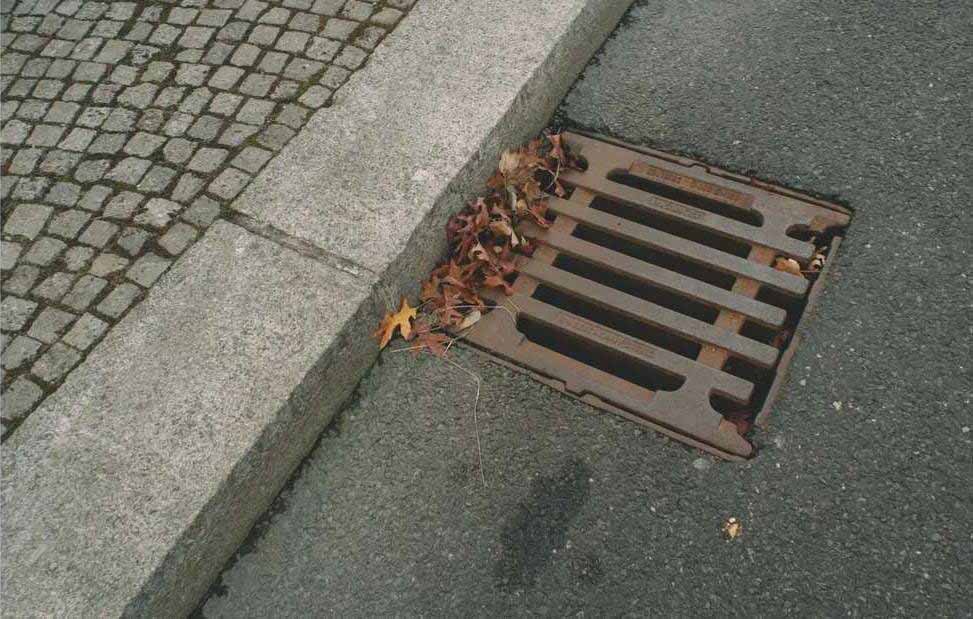 If you're dealing with water backing up in your drains, it's time to call a professional. While retail drain cleaners can help, they can also damage pipes and lead to injuries if backsplash occurs.
Instead of taking risks with your health and your home or business, let the experts at Peerless Plumbing Company and Nudrain Phoenix handle all of the hard work for you when it comes to drain cleaning in Phoenix, AZ.
Importance of Professional and Regular Drain Cleaning
Having your drains cleaned regularly is the key to stopping gunky buildup. Over time, even normal drain usage can result in clogs as things like waste, mineral deposits and more build up in your pipes.
When you have drain cleaning services on a routine basis by professionals, you can have peace of mind in knowing that you're less likely to face a drain clog.
What Are Some Signs That You Need to Hire a Professional Drain Cleaner?
Hydro-jetting is one of the most effective ways to clear a drain without damaging your pipes. Our trusted drain cleaning company has been clearing drains for many years and we can help you today! We use non-toxic water pressure to blast through even the toughest clogs and give you fast results! If you are tired of trying things that just don't work on your drain, then contact us now for hydro-jetting service.
Drains that are clogged are inconvenient, but they are fixable. We have the best drain cleaning services around and we're ready to help you get your life back on track with minimal disruption to your property or schedule. For more details on our services, give us a call right now! We serve the entire state of Arizona, including:
Understanding the In-Depth Process
The drain cleaning process depends on the type of clog you're experiencing and where the clog is located. For some clogs, video inspection may be required to identify the source and pinpoint the location for removal.
Your plumber will be able to provide you with options to remove a drain clog after thoroughly inspecting the problem. Various tools, including drain snakes, wrenches, pipe cutters and more may be utilized to access and remove clogs. Drain snaking can usually take care of tough clogs, but if more invasive measures are needed, we can handle those too.
Don't worry though. Once our experts are done, we always make sure to leave your house looking like it did when we arrived.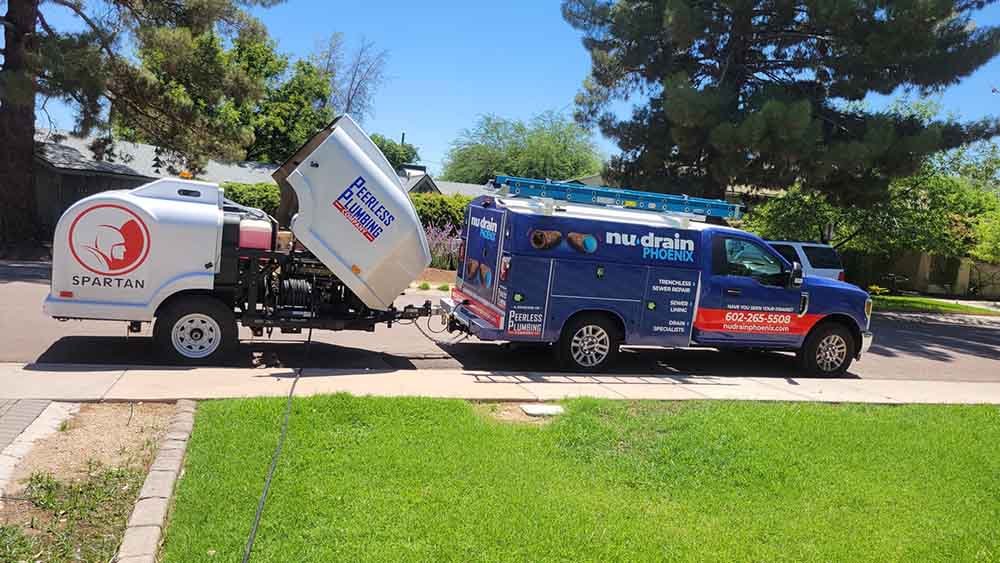 Why Choose Us For Drain Cleaning?
Peerless Plumbing Company and Nudrain Phoenix is the name to trust in the Phoenix AZ metro area. Our drain cleaning company only hires experienced professionals who are equipped with the latest plumbing tools to get the job done right the first time. We offer a customer satisfaction guarantee, and we always work with your schedule and budget in mind.
Schedule a Thorough Cleaning Today
Contact Peerless Plumbing Company and Nudrain Phoenix today at (602) 265-5508 or fill out our online form to schedule an appointment. We offer a wide range of services including: