We Provide Effective Drain Cleaning in Tempe, AZ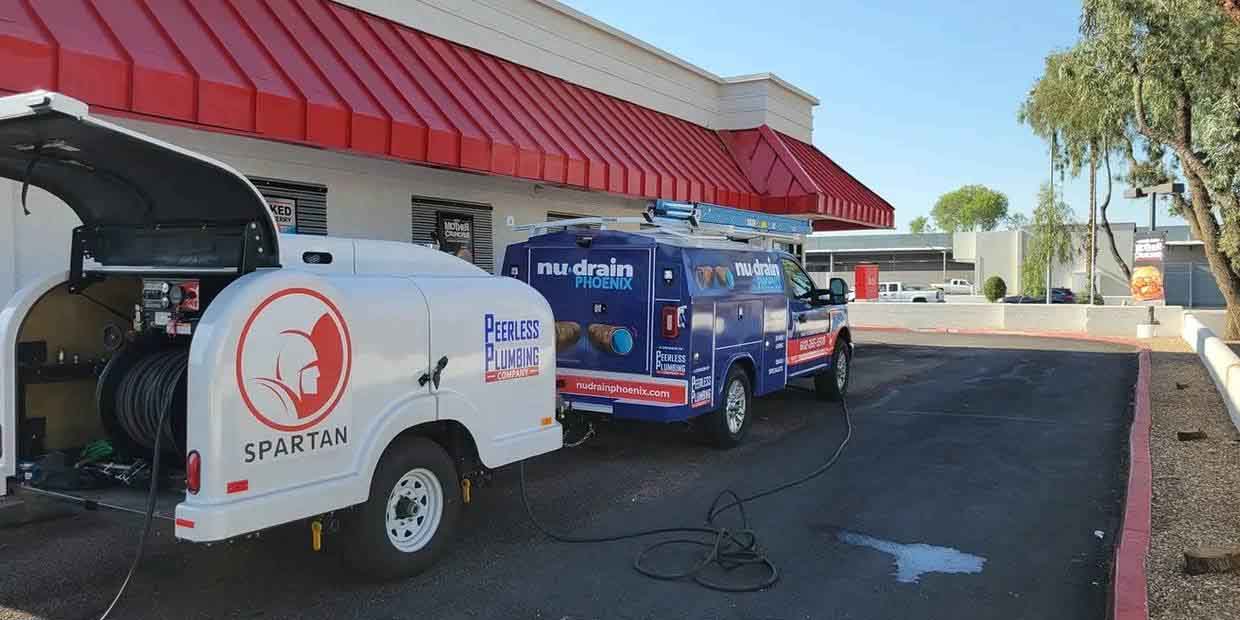 Clogged drains can be fixed by a professional with years of experience. We are the ones you need when you want your drains cleaned and unclogged.
In Tempe, AZ you can count on Peerless Plumbing Company and Nudrain Phoenix because our employees have years of experience equipped to handle any situation from drain cleaning in Tempe, AZ to sewer repair and much more. We pride ourselves in being able to expertly provide relief from hard clogged drains, blocked toilets and sinks.
Can you imagine what life would be like with clogged drains all over your home? You need someone who will get there as soon as possible and solve the problem once and for all. That is why we do not wait too long before sending out a professional to help you. We understand how a clogged drain can affect your daily routine, which is why we move fast every time.
What Cleans Drains The Best?
Most home or business owners quickly think of using a drain chemical to unclog their drains, but those drain cleaners end up doing more damage than good to your pipes and also affects the tech from the drain cleaning company because those cleaners are harmful to breathe and cause burns if it gets on their skin while servicing your lines, which in turn plumbing repairs end up costing more.
Of course, the best way for us to handle your plumbing issues as quickly as possible is if you call us when the problem first arises. Don't wait until it becomes too late because that will only make things worse and cost you more in the end. If you want something done right, these are some of the things you should look for when hiring a plumber.
Available Most Of The Week – No matter how big the plumbing issue is, It is important that a plumbing company is available most of the time since you really don't know when a drain problem will appear. We know that sometimes no matter how inconvenient, things happen at the worst times. That is why we are available most of the week to solve your problems and get them out of the way.
Proven track record – a drain cleaning company should be receiving reviews from their customers who are happy with the service that was provided to them.
A highly trained team of professionals in the latest methods for fixing problem drains quickly and efficiently. We are passionate about doing top-quality work which means less money spent by you! An excellent reputation built over several decades gives us confidence. Give us a call today for your estimate or fill out our online form to schedule an appointment. We also offer sewer camera inspection in Tempe, AZ.
We serve the entire state of Arizona, including: