Grade-A Residential & Commercial Sewer Repair in Glendale, AZ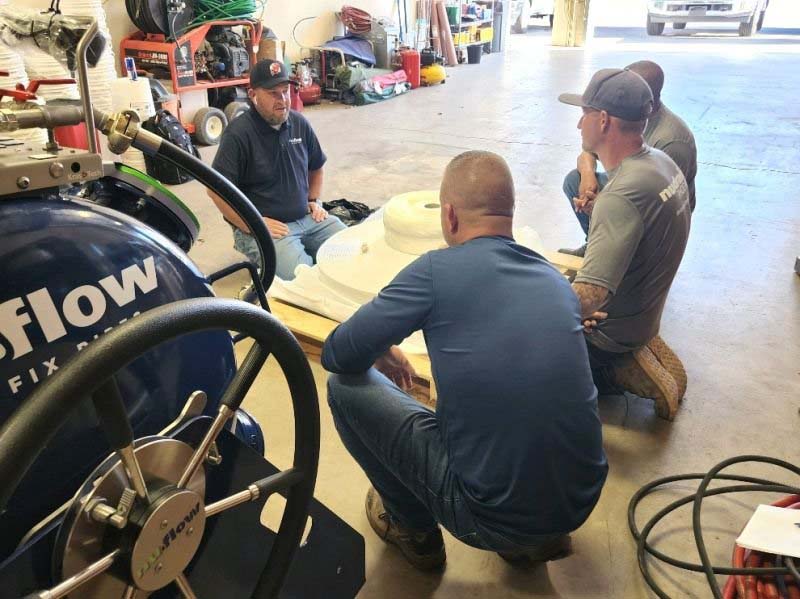 Peerless Plumbing Company is the go-to name for quality trenchless sewer repair in Glendale, AZ. We consistently deliver fast and reliable trenchless plumbing services. Our team has been the trusted plumbing company of choice for over a decade, and we are committed to providing total customer satisfaction with every service call.
About Peerless Plumbing Company
Peerless Plumbing Company understands the importance of addressing plumbing problems promptly. Clogged drains, broken sewer lines, and corroded pipe linings can all lead to serious plumbing issues and even property damage. Our expert plumbers use the latest in video line inspection technology to quickly identify problems in plumbing pipes, and our trenchless pipe repair technology can fix plumbing issues fast.
What is Trenchless Sewer Repair
Traditional sewer repair procedures usually require a lot of messy digging and excavation. Trenchless sewer line repair allows our plumbing team to access the interior of your lines without a lot of messy digging. After we inspect your lines, we then use advanced equipment to access your pipes from a few entry points around your property. Using this approach, we can fix pipe damage and even restore pipe linings using technologies like NuDrain.
Importance of Trenchless Sewer Repair
Sewer line problems only tend to get worse with time, so it's important to address them at the first sign of trouble. Failure to fix clogged drains and broken sewer lines can lead to flooding that may result in property damage. In some cases, bacteria and other contaminants may also get into your Glendale home or business, potentially becoming a health hazard.
Benefits of Trenchless Sewer Repair and Replacement
When you have a drain lining inspection performed, you can have peace of mind in knowing the condition of your pipes. If a problem is found, our team can provide you with options to meet your specific needs. Trenchless repair is often faster than traditional sewer pipe repair since our technology can reach deep into lines buried underground. We also use pipe restoration solutions that can rehabilitate damaged pipes without the need to dig up and replace lines.
Signs You Need Trenchless Sewer Repair
Plumbing issues usually take time to develop. By the time they become apparent, it's almost always at a point where it'll take complex repair procedures to restore the system. The good news is that you can curb complex issues by addressing them at the first sign of trouble.
Some of the many signs that you're dealing with a sewer line issue include:
Bad odors coming from your pipes or drains
Gurgling or water pressure issues
Large patches of dark green grass in your yard
Water pooling around your property
Water backing up in your drains
If you experience any of these signs or something just doesn't seem right, contact Peerless Plumbing Company for prompt assistance.
The Trenchless Sewer Repair Process
The trenchless repair process starts with a consultation with our plumbing team. We will come to your home or business to discuss your concerns, and we then use advanced video inspection technology to identify problems. If a repair is needed, we can use trenchless techniques to access your pipe linings and proceed with restoration methods like trenchless pipe lining. Afterward, we test your plumbing system to ensure your total satisfaction.
Contact Peerless Plumbing Company to Schedule Service Today
From pipe lining solutions to video camera inspections and more, Peerless Plumbing Company is the go-to trenchless contractor in Glendale, AZ. We are here to provide you with expert plumbing services. Call our team or fill out our contact form to schedule service.