The Expert for Trenchless Sewer Repair in Sun City, AZ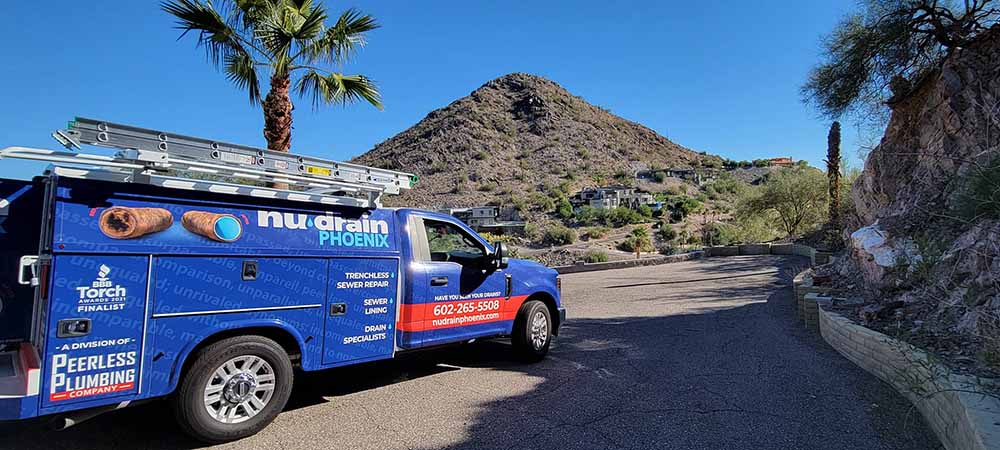 Your sewer system plays a vital role in removing waste, and when even a simple problem strikes, you'll know it. Clogged pipes, corrosion damage and more can all lead to unclean water backing up into your home or business. This can ultimately lead to health problems, property damage, and the potential for flooding. All these require the expertise of a licensed team for sewer line repair.
At Peerless Plumbing Company and Nudrain Phoenix, our plumbers are equipped to handle all kinds of sewer repair issues, such as clogged pipes and broken lines through pipe lining and other quality solutions. We are a trenchless contractor in Sun City, AZ, that specializes in providing fast pipe repairs because we understand that you can't afford to wait when you have a plumbing emergency.
Understanding Minimally Invasive Services
Our team uses the latest in plumbing technology. This gives us the advantage of being able to access and repair pipes without having to dig up your yard or go through extensive demolition work to access your sewer system's pipes. That is why we recommend trenchless sewer repair in Sun City, AZ.
Before any work is completed, we can offer a video camera inspection of your sewer pipes to identify key locations where clogs and damage may be hiding. From there, we use advanced scopes and technology like NuDrain to remove clogs and proceed with trenchless pipe lining.
Importance of Trenchless Repairs
Most pipe repair jobs can be complex, and they have traditionally required messy work that can take a long time to complete. Minimally invasive inspection and repair services give our team the opportunity to find and fix clogs and obstructions quickly. Additionally, our trenchless pipe repair solutions give us an edge when you want to get better flow without a lot of expense and hassle.
Our trenchless repair services start with a visit to get to know your needs. We'll discuss your concerns and complete a video inspection of your pipes if necessary. Using a scope and drain snaking, our experienced plumbing team can find the problem and offer you solutions that include clog and obstruction removal as well as pipe lining services. We always provide all available options so that you can make the best decision for your Sun City AZ home or business.
Benefits of Trenchless Services
There are a number of benefits to using trenchless technology when tackling sewer pipe problems in Sun City, AZ, including:
Signs You Need Trenchless Sewer Repair
All plumbing repair needs in Sun City, AZ, are different, but below is a list of some common signs you a trenchless company to get to work:
Contact Us for Minimally Invasive Repairs
Don't let another day go by worrying about backed-up drains or those bad odors coming from your sewer system. Contact Peerless Plumbing Company and Nudrain Phoenix for the most effective solutions without the mess. Call us or fill out the form to schedule an appointment. We also provide:
We provide quality trenchless sewer repair services in the following locations: