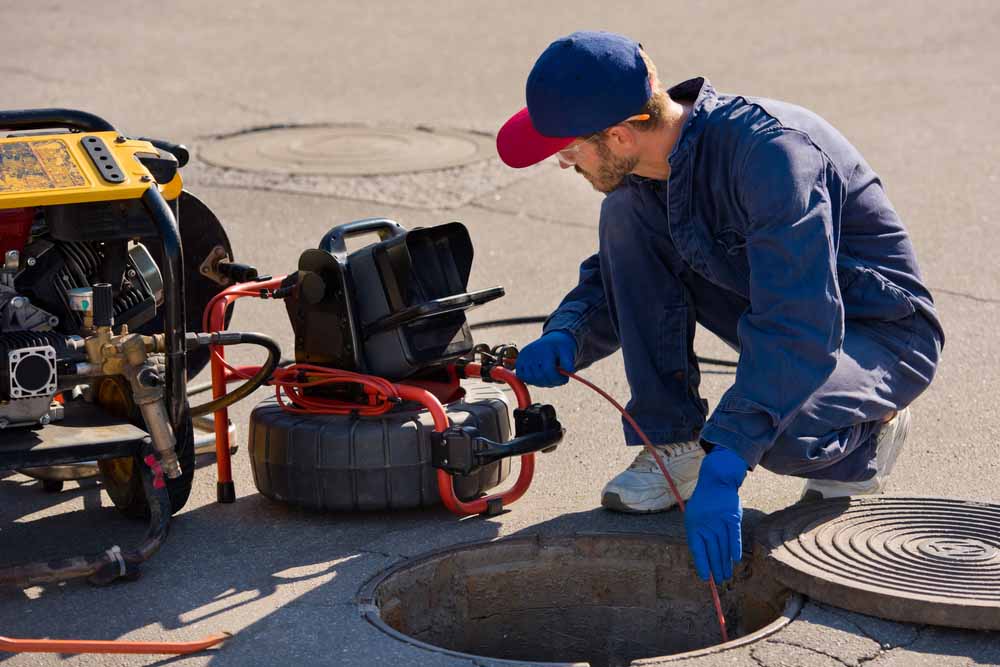 Modern technology has revolutionized plumbing diagnostics through sewer camera inspection. Peerless Plumbing Company and Nudrain Phoenix lead in innovative, adaptable, and cost-saving trenchless technology. They implement excellent sewer camera inspection in Phoenix, AZ.
Understanding the challenges that can arise during the sewer inspection process is crucial. It ensures the longevity and functionality of your plumbing infrastructure.
Root Intrusions and Blockages
Over time, tree roots can infiltrate small openings in pipes. They lead to blockages and impede the proper flow of wastewater. demands.
Our trained professionals, equipped with specialized tools, can address these intrusions. They can do an accurate assessment of the extent of the issue.
Pipe Deterioration and Corrosion
Pipes are susceptible to deterioration and corrosion due to various factors. They go through age, material composition, and exposure to harsh elements. Sewer video inspection often reveals weakened or corroded pipe sections. They can lead to leaks and potential structural failures.
Addressing such challenges requires a thorough understanding of plumbing systems. It also needs the appropriate corrective measures.
Hidden Obstructions
Despite advanced camera technology, hidden obstructions may elude initial detection during pipe camera inspection. They could encompass debris buildup, collapsed pipes, or foreign objects lodged within sewer lines. Our proficient plumbers have the acumen to interpret subtle indications of hidden obstacles. They enable proactive intervention before issues escalate.
Uneven Grading and Misalignment
Improper pipe installation or ground shifts can result in misalignment and uneven grading. It can cause wastewater to pool or create areas of reduced flow. Our plumbing experts can evaluate the severity of these challenges and recommend appropriate corrective measures.
Expert Solutions for Optimal Plumbing
While challenges may arise, our adept team at Peerless Plumbing Company and Nudrain Phoenix is competent to navigate these obstacles. We ensure the longevity of your plumbing systems. Contact us today to schedule a consultation. Explore our comprehensive sewer inspection, repair, pipe restoration, and repiping services.