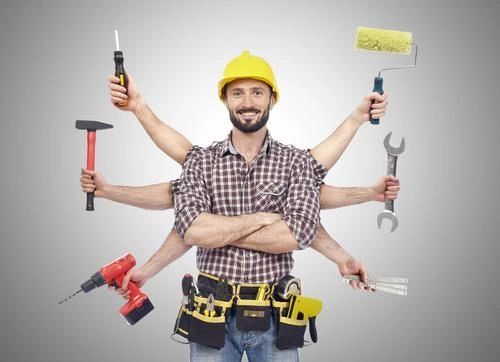 Depending on the task at hand, a good handyman is a number you should keep on speed dial. A handyman is a "jack of all trades" and knows about so many different types of work, including plumbing. Most handymen (or handywomen) can tackle your every day to-do list, like replacing that leaky faucet, replacing your toilet or adjusting the temperature on your water heater. Some handymen have a lot of experience in general plumbing as well. They can clear your sink drains, get all the hair out of your shower drain, even install an under the sink reverse osmosis system. In Arizona, a handyman does NOT need a contractor's license if the work performed is under $1000 and does not require pulling a building permit. It is a good idea to find out if your handyman is insured.
Hopefully, your go-to handyman knows his or her limitations and doesn't get in over their head. Here are a few things you should leave to a professional plumber:
Replacing valves on the main water supply
Adding or moving gas lines
Backups or drain slowness in your main sewer line
Moving or adding additional water or drain lines
Replacing water lines
Big-ticket items should be left to a professional, but if you just need your faucet replaced, or your sink drain cleared, ask your neighbors who they use as a handyman. You may just find more items on your to-do list around your house that you can get checked off with a single handyman visit.