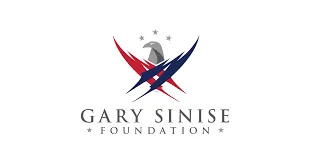 This year, Peerless Plumbing Company and Nudrain Phoenix is giving a portion of all jobs done to 4 amazing charities. One of those charities is the Gary Sinise Foundation. This foundation helps veterans, currently enlisted military members, first responders, and their families. For those who don't know who Gary Sinise is, he's Lt. Dan from Forest Gump.
In his words, "Freedom and security are precious gifts that we, as Americans, should never take for granted. We must do all we can to extend our hand in times of need to those who willingly sacrifice each day to provide that freedom and security. While we can never do enough to show gratitude to our nation's defenders, we can always do a little more."
Even if you weren't a customer of Peerless Plumbing Company and Nudrain Phoenix in 2020, we encourage you to donate to this amazing foundation.