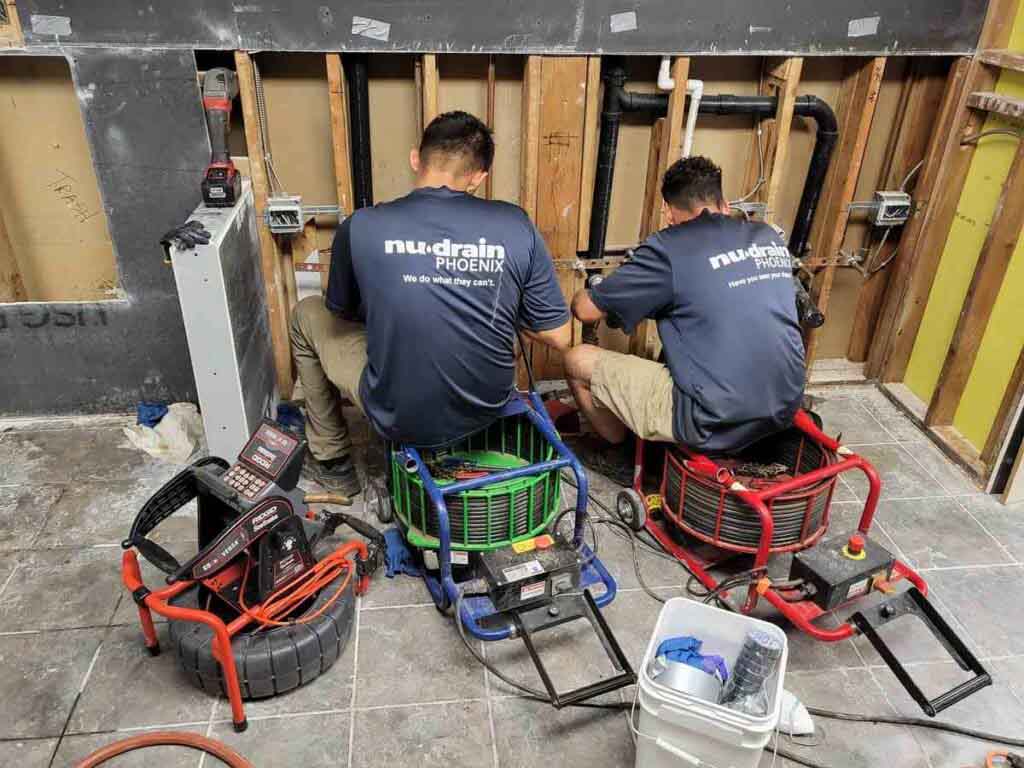 When we get a call for residential drain cleaning in Sun City, AZ, homeowners sometimes get surprised that we recommend a sewer camera inspection. While a clogged sink or drain is often a simple problem with a simple solution, we at Peerless Plumbing Company have often experienced situations where the problem was actually much more complicated than expected.
Here are a few of the reasons why you can benefit from getting your pipes inspected from the inside.
Finding Underlying Plumbing Problems
The main benefit of a camera inspection is that it allows us to find the true source of the problem. When you have a clogged drain in your kitchen sink, for example, it's natural to assume that the problem is right there in your sink or in the drain pipe directly beneath it.
But sometimes the plumbing is actually clogged up further down the line. Only the video camera will let us know for sure.
Spotting Potential Issues Before They Get Worse
Sometimes when we come in to do a simple drain snaking procedure, our camera will find other problems with the pipes that the homeowner was not aware of. For instance, we may uncover corrosion in the sewer pipes or other cracks and leaks far away from your blockage.
Many routine pipe inspections have turned up tree roots making their way into sewer lines too. If we can spot these issues before they cause major damage, we can save you a lot of headaches.
Save Time and Money on Repairs
We've all heard horror stories of amateur plumbers misdiagnosing the location of the problem and tearing up customers' yards or busting open their walls, only to find that the blockage was located in another section of pipe. That's why as your preferred drain cleaning company, we often recommend using a camera to verify the source of any leak or clog.
If you have a slow drain in your home, Peerless Plumbing Company right away for professional drain cleaning services. We'll find the source of the problem and get the job done right.
Reach out to us today!