Nu Flow in Phoenix, AZ, and Surrounding Areas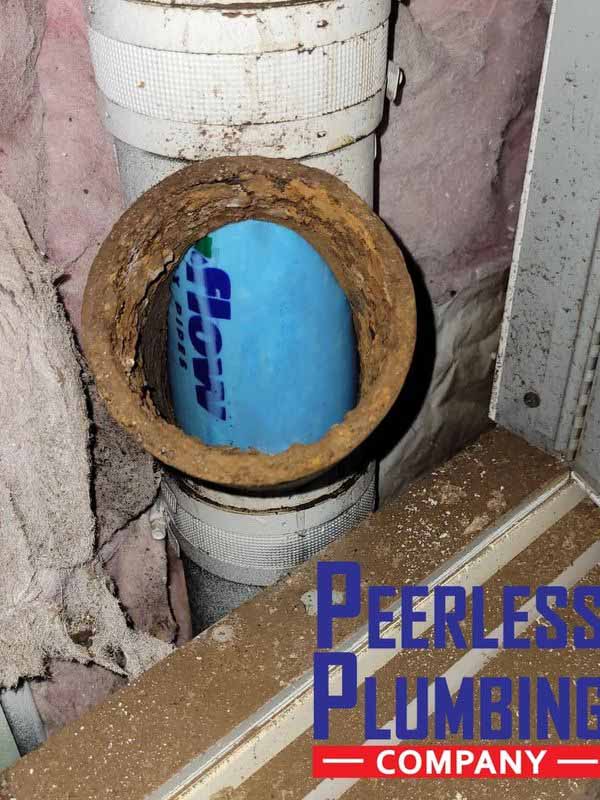 Peerless Plumbing Company and Nudrain Phoenix Is the First Nu Flow Licensed Contractor in Arizona.
In the past, if you needed to repair your main water line, it was a very expensive and disruptive process. Cameron Manners recognized that there had to be a better way. He began developing new ways of lining pipe without digging up the road or sidewalk in front of your house. It took him 4 years to develop and produce but he finally found success and created NuFlow.
In 2001, NuFlow began contracting their state of the art technology to plumbing companies around the world, they quickly discovered that people became attached to the way the products were designed and manufactured.
That same year the pipe lining company was introducing its own customer-centric brand with a mission to help people enjoy sleek design and quality performance in their home's most important system: water.
Today Nu Flow is a manufacturer and distributor of small-diameter trenchless cured-in-place pipe (CIPP) lining products. The Nu Flow system is a trenchless pipe rehabilitation technology that lines pipes without the need to excavate, cut and replace. The CIPP liner provides an efficient method of restoring piping systems with minimal disruption or inconvenience for property owners while saving time on projects and costs.
A few years ago, the company was looking for opportunities to expand its services and saw Arizona as an opportunity because there weren't any NuFlow Pipe Lining Licensed Contractors in this state yet, who could provide this innovation that is so desperately needed by homeowners.
In 2010 that is when Peerless Plumbing Company and Nudrain Phoenix became the pioneers in AZ specializing exclusively in plumbing technology because we understand that sometimes you require more than just great pipes; your entire life is on display when something goes wrong with your plumbing system. We serve the entire state of Arizona, including:
Plumbing Technology
Pipes are not meant to last forever. They can be damaged by a variety of factors, including corrosion, tree root invasions and sediment build-up.
Key Benefits From Our Experienced Installers Include:
Keeping your property in its original state.
Preserve the natural beauty of your landscape
Peace of mind while knowing your home is being restored by the first and most skilled company to provide this plumbing technology to Arizona, Peerless Plumbing Company and Nudrain Phoenix.
We have been installing Nu flow in Phoenix, AZ, and surrounding areas, when you need professionals, we're the ones to call. Contact us today at (602) 265-5508 or fill out our online form to schedule an appointment.