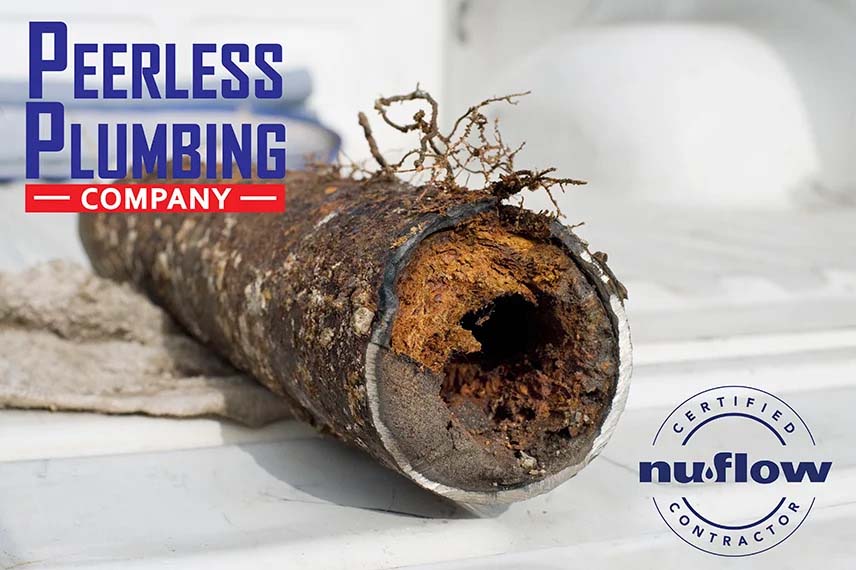 Trenchless pipe lining is a method of reinstating old, damaged pipes that involves adding a lining to a sewer line and repairing it without digging up the surrounding area. It is ideal for homeowners who need to have their old or damaged sewer line in a speedy and minimally-invasive manner.
Being the go-to name for trenchless sewer repair in Phoenix, AZ, Peerless Plumbing Company has left many a satisfied customer in awe at the speed and durability of our trenchless work. Here's a step-by-step look at the pipe lining procedure to help you determine if it is for you.
Step One
As with any repair procedure, it's important to first assess the nature and magnitude of the damage. The trenchless pipe lining process begins with a sewer camera inspection. This is necessary to determine the extent of the damage to the existing sewer line and to see if there is any debris or blockage that needs to be removed.
Step Two
Once the initial camera inspection is completed and technicians know how to proceed with the sewer line repair, the next step is to remove anything that could be blocking the sewer line. This might include debris that has been washed down a drain into the sewer, tree roots that have grown into the line, or a part of the pipe that has collapsed.
Step Three
After the sewer line has been cleared out, a new drain lining can be installed. This is done by spraying a resin into the pipeline and allowing it to harden into a new liner made from plastic or fiberglass. As one would expect, this process can be completed without having to dig anything larger than a small entry point into the sewer line.
Strep Four
The final step in the trenchless pipe repair process is to cure the new liner to seal it against water and sewage. After this is complete, water access to the sewer line can be restored.
Contact the Peerless Plumbing Company Today
Whether you are in need of sewer repairs or you have any other plumbing issues, Peerless Plumbing Company has you covered! You can count on us to keep your plumbing in good condition all year round. Reach out to us today!