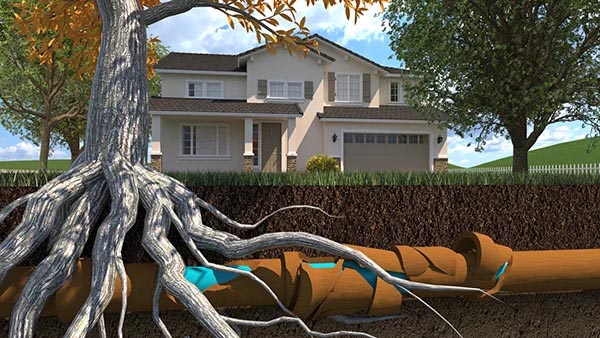 Have you experienced clogged drains or broken sewer pipes? If so, then it might be time to look into trenchless repair services. Here, Peerless Plumbing Company, the authority on trenchless sewer repair in Phoenix, AZ, will run down the many advantages of trenchless sewer repair over traditional repair methods.
Minimal Lawn Damage
Did you know that trenchless sewer repair is also less damaging to your lawn? Trenchless pipe repair eliminates all the damage that can be caused by excavation. You won't have to worry about unsightly holes in your lawn because we'll replace your broken sewer pipes without any digging. By using trenchless equipment, we are able to reach the broken pipes quickly, spending less time doing the job.
Cost-Effective
The trenchless repair method eliminates the need to dig up your lawn. Our machine will dig down through the broken pipes to fix them and ensure that your pipes are strong enough to use again. Trenchless pipe lining is not only faster and cheaper, but it also makes sure that we won't waste any of your hard-earned money by making costly mistakes.
Time-Saving
You can trust your sewer to get fixed as fast as possible through trenchless services. Our team will be able to dig down through your broken sewer pipes and make the necessary sewer line repair in a matter of hours. It's easy to sit back, relax, and let our team do all the work. You can enjoy your time knowing that fixing your sewer is our top priority.
Peerless Plumbing Company is ever-ready to handle all your home plumbing needs. If you're dealing with a clogged drain or broken sewer pipes and you need drain lining, then we're the company to call.
To learn more about our trenchless sewer repair and how it can benefit you or to schedule an appointment with our team, feel free to contact us today.