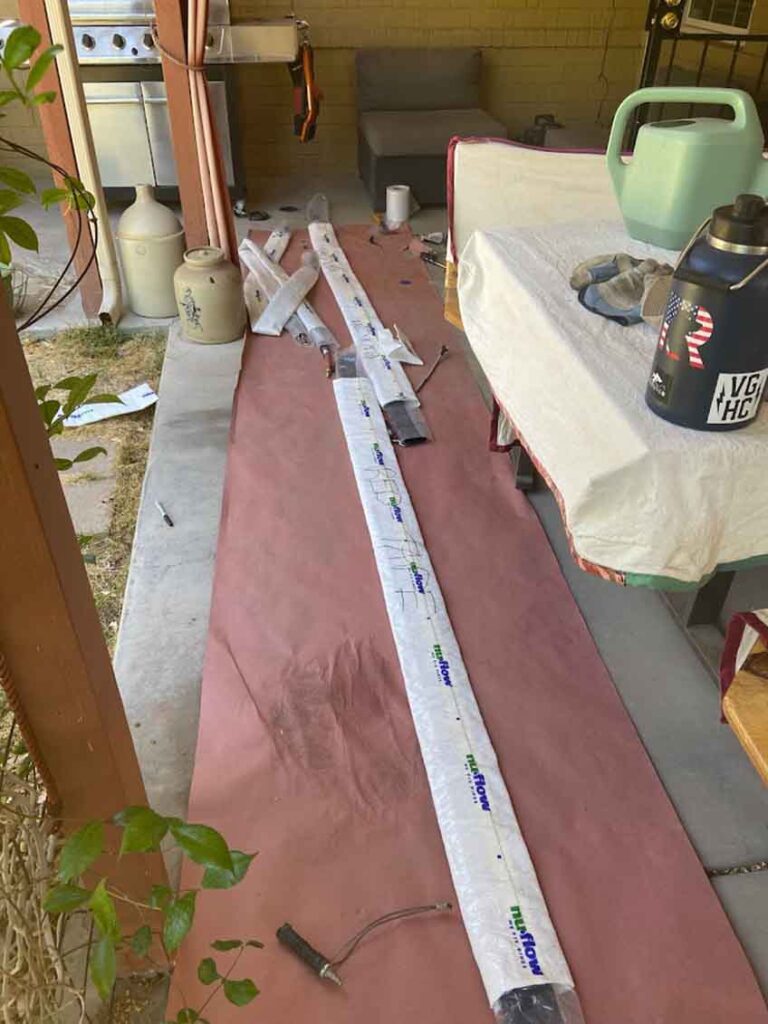 Before the introduction of trenchless solutions, pipe repair used to entail extensive excavation which can almost be considered as construction work. If you're a property owner and would like a less invasive way to restore functionality to your pipes, then we suggest trenchless repairs. Peerless Plumbing Company offers trenchless sewer repair in Phoenix, AZ, but we want to set your expectations first regarding this type of sewer pipe repair.
In this article, we will explain what trenchless pipe repair really entails.
What Is Trenchless Repair?
Trenchless pipe repair, also called trenchless pipe lining, is a method of pipe rehabilitation that does not require digging trenches to access the damaged pipe. Instead, a small access point is created, and a specialized camera is inserted to assess the damage before doing the actual repairs.
While it's understandable to think that this particular method of sewer line repair involves zero digging (after all, it's right there in the name – trenchless), you'd be surprised that there is actually some degree of digging involved. The difference is that there won't be a full-scale excavation going on.
The Process
As previously mentioned, we first need to make two access points. Technically, this step in the drain lining process is considered digging, but don't worry, the access holes are considerably smaller in diameter than if open-trench excavation is utilized. The entry points allow us to insert hydro jetting and sewer camera equipment into the affected pipeline. When the cleaning and inspection are completed, the new pipe-within-a-pipe can be inserted via these points.
To sum it up, trenchless repairs don't involve extensive excavation, but they do entail having to dig to create access points. Nevertheless, trenchless solutions are far less invasive than the dig-and-replace methods.
If you want to learn more or would like to schedule an appointment, don't hesitate to contact Peerless Plumbing Company.