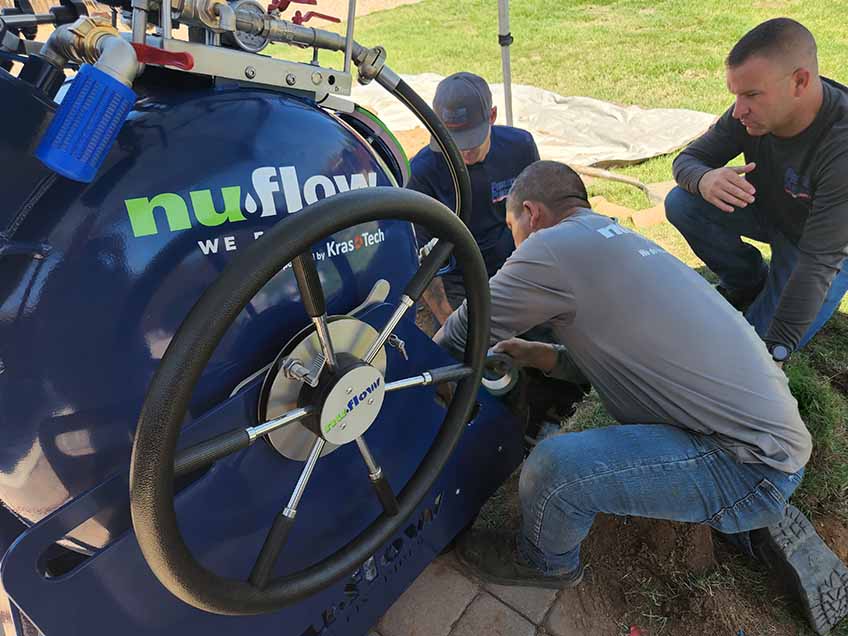 When hiring a trenchless pipe lining contractor, you want to ensure that who you choose is trustworthy, like Peerless Plumbing Company and Nudrain Phoenix. After all, pipe rehabilitation is a highly specialized type of repair work. That is why it's paramount to determine the credibility of your contractor before you let them take on your trenchless sewer repair in Phoenix, AZ.
To do this, some key points must be considered to ensure that your trenchless pipe repair contractor is trustworthy and worth doing business with.
1. License
The first thing to look for in a contractor is any relevant licenses or certifications. It's also essential to make sure that any licenses are up-to-date. This will help ensure that the company you're dealing with has the qualifications and expertise to perform the trenchless pipe lining procedure correctly and of course, legally.
2. Experience
Another essential factor to consider when looking for a drain lining services provider is their experience level. Ask how long they have been in business and whether they have had a successful run when it comes to handling similar projects. Try to get some references from past clients to get an idea of how they go about the work and how satisfied their customers are with the results.
3. Insurance
There are different types of insurance that a sewer line repair contractor can have. A good insurance policy will protect you and your contractor in case of any accidents or damage during the job. Ask for proof of insurance and see to it that it's up-to-date before signing a contract. You'll want to read through all the terms and conditions as well.
4. Reviews
It's also a good idea to read online reviews about the trenchless services provider you are considering. This will give you an idea of how other customers have rated their experience with the company.
Your pipe systems deserve high-caliber services. Contact Peerless Plumbing Company and Nudrain Phoenix today to get started.