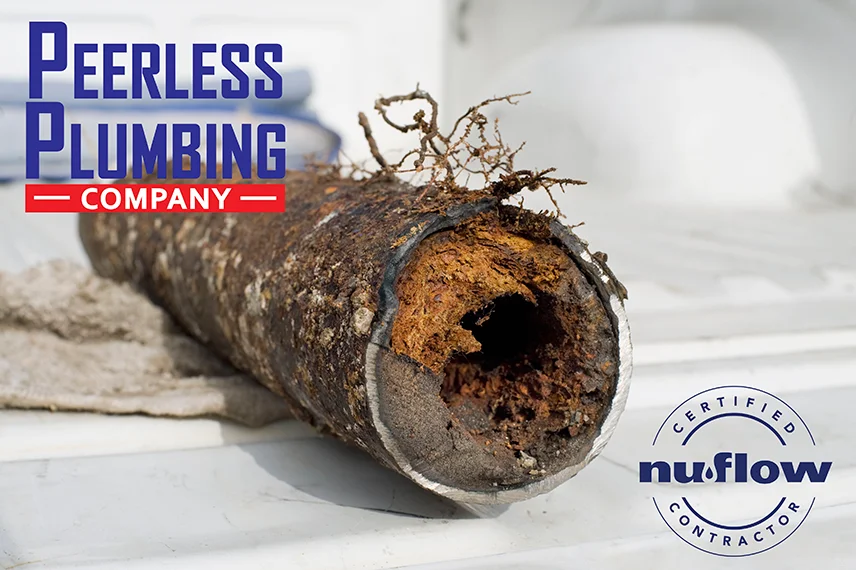 Homeowners rarely experience sewer damage issues. However, that doesn't mean anyone is immune to sewer damage problems. There are different reasons why the sewer line can incur damage and we'll discuss each of these issues in detail below.
If you need trenchless sewer repair in Phoenix, AZ, don't hesitate to reach out to us at Peerless Plumbing Company.
Tree Roots
Trees are important since they provide shade as well as a natural aesthetic in the yard. However, the roots can cause a lot of damage to the sewer line. If the roots grow into your lines, they will cause blockages, leading to mildew and mold growth. The blockage may also lead to flooding. If you notice the sewer lines have incurred some damage, reach out to a reputable plumbing company that handles sewer line repair to deal with the issue before it gets out of hand.
Corrosion
Corrosion can compromise the integrity of your sewer pipe lines and lead to leaks. Leaking pipes can cause sewer damage. Other severe issues resulting from leaking pipes include mold growth and water intrusion. To prevent leaking pipes, a plumbing inspection is recommended. A professional plumber can easily spot any leaks, and they will handle the repairs promptly. Depending on the sewer pipes' damage, the plumber may also recommend a trenchless pipe repair procedure to prevent further issues.
Foundation Issues
Issues with the foundation are not common. However, they can still happen, especially in areas with weak clay foundations or shifting soil. If the foundation isn't well maintained, it will sink, and the resulting pressure can affect your sewer pipes. Should this happen, don't fret; you can have the sewer lines checked and also have a trenchless pipe lining procedure carried out if needed.
If you need some assistance with sewer line replacement or repairs, turn to Peerless Plumbing Company. We offer top-notch plumbing services ranging from drain lining to sewer repairs and everything in between.
Reach out to us today to schedule an appointment!