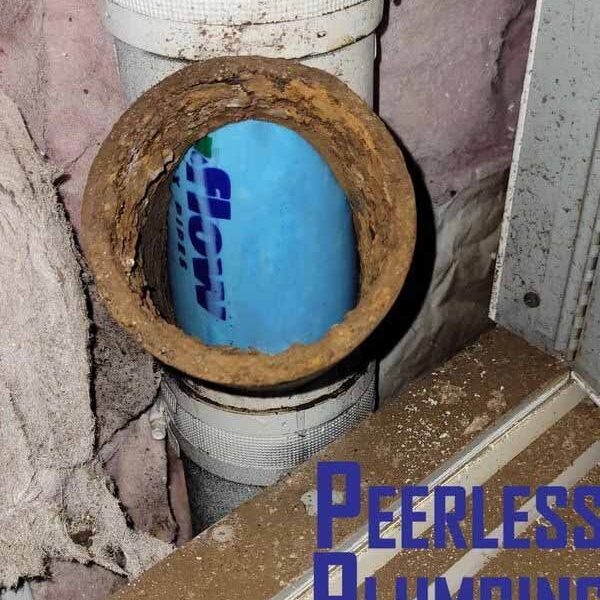 Being the leaders in trenchless sewer repair in Phoenix, AZ, the Peerless Plumbing Company team often encounters misinformation regarding the services that we provide. Below are the most common myths about drain lining that we'd like to clear up.
Myth 1: Drain Relining is Expensive and Time-Consuming
When it comes to drain and sewer line repair services, trenchless relining is actually one of the least invasive and most cost-effective techniques available. The work is carried out inside the footprint of the existing pipe, and there's no need to destroy the lawn and landscaping to restore a problematic drain or sewer line to good working order. The new liner is simply fed through the damaged pipe and filled with water or air to ensure it fits tightly in place. After a short curing period, the repaired pipe is then ready to conduct wastewater again.
Myth 2: Relining is Less Effective Than Other Repair Methods
The epoxy-coated liner material that we use in the drain lining repair process has been chosen specifically because it hardens to create a smooth, durable layer inside the existing line. The liners are capable of sealing up cracks and corroded spots, covering minor pipeline separations, and keeping tree roots from entering and blocking the line.
Myth 3: Relining is a Great Solution to Every Problem
At the other end of the spectrum of drain relining misconceptions is the idea that trenchless pipe lining can be used to address every possible sewer line issue. While highly effective at stopping leaks and blocking out tree roots, pipe relining is not a one-size-fits-all technology. It can't expand the diameter of a pipe that's too small, and it can't restore the flow gradients of pipelines that have settled extensively.
For quality trenchless pipe repair you need not look further than Peerless Plumbing Company. We provide the services to keep your sewer system in peak condition. Feel free to contact us today for all your questions about drain lining or to schedule an on-site consultation at your property!