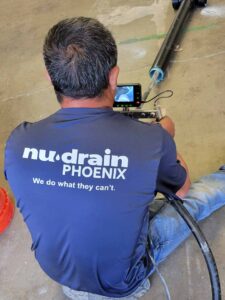 Sewer pipeline repair might not be an exciting topic, but it is essential for homeowners and property managers to tackle. Although it may seem costly, repairing sewer lines can save you money in the long run. Peerless Plumbing & Nudrain Phoenix provides quality trenchless sewer repair in Phoenix, AZ. Below are ways in which sewer pipeline repair can help you save money.
Prevents Costly Issues
Sewer line problems can lead to costly emergencies that require immediate attention. For instance, a clogged sewer line can result in sewage backup into your home, causing extensive water damage and can even expose you to health hazards. Trenchless pipe repair can prevent these emergencies by detecting and fixing potential issues before they worsen. As you know, repair costs tend to go higher the more extensive the damage is.
Increases Property Value
When your sewer system functions as it should, your property's overall value increases. Investing in sewer line repair ensures that your property's sewer system works properly so you can fetch a higher price when you sell or rent your property. Moreover, prospective buyers or renters are more likely to choose a property with a well-maintained sewer system, saving you time and money in marketing your property.
Reduces Long-Term Maintenance Costs
Repairing your sewer lines now can help you avoid costly trenchless pipe lining maintenance expenses in the future. A proactive approach to sewer pipeline repair can help you detect and fix minor issues before they become significant and require costly repairs. This approach saves you money in the long run by reducing the frequency of repairs and maintenance required.
It's important to note that sewer line repair is best left to trained and licensed professionals for you to be able to take full advantage of the cost-saving perks of the drain lining service.
Contact Peerless Plumbing Company and Nudrain Phoenix and let our experienced team handle your sewer line repair concerns.