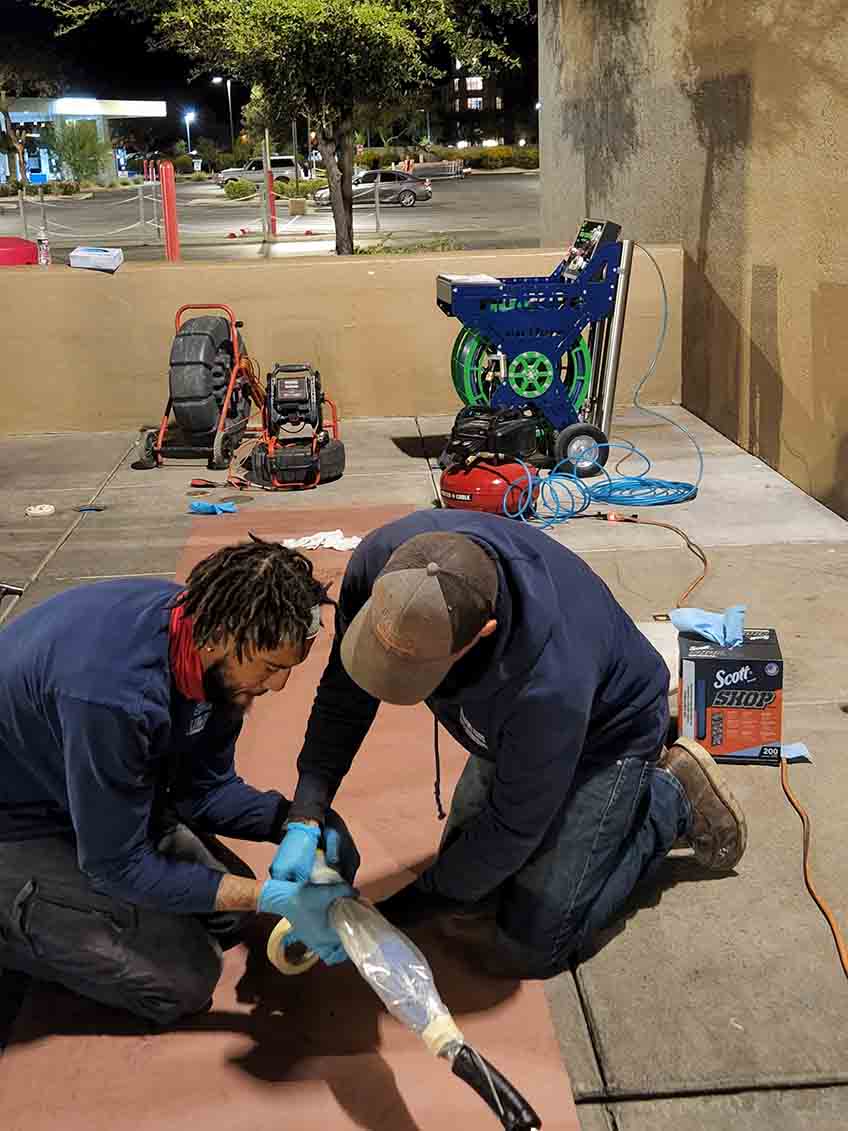 Trenchless pipe repair is an innovative way of repairing damaged pipes and other underground infrastructure without digging a large, extensive trench. Peerless Plumbing Company offers trenchless sewer repair in Phoenix, AZ, and while the procedure is a great way to quickly fix a broken pipe, there are instances where it might not be the ideal solution.
What Makes Trenchless Pipe Repair A Good Option?
Trenchless pipe lining is often treated as the best way to fix underground pipes, and for good reason.
Whether it's about cost-effectiveness, speed of installation, and minimal disruption to the surrounding environment, trenchless does seem like the way to go. However, while it can address a wide range of pipe issues, it's not a one-size-fits-all solution.
Which brings us to the question: when is trenchless pipe repair not a suitable pipe restoration option?
1. Pipes That Are Severely Damaged
Trenchless sewer line repair is usually a great solution for repairing compromised pipes, but there may be better choices for pipes that have been heavily damaged. This is because trenchless pipe repair essentially utilizes the structure of the affected pipe so that the epoxy-saturated liner (aka the new pipe-within-a-pipe) will have something to adhere to.
So if the compromised pipes have been significantly corroded, cracked in multiple places, shifted, crushed, or completely collapsed, then the drain lining method will not work.
2. Pipes That Are Completely Blocked
There's an option to have your pipes cleaned prior to the repairs, but a trenchless pipe lining may not be effective on pipes with extreme blockages caused by roots or debris. The lining may not adhere properly to the damaged pipe, resulting in a subpar repair. Deposits, tree roots, and/or breaks may cause pipes to require more than just relining: broken pipes may need to be replaced, and signs of corrosion should be removed and replaced. Open-trench sewer line repair may be preferable in these circumstances to ensure longer-term reliability.
Contact Peerless Plumbing Company for a consultation on whether trenchless pipe lining is a viable option for repairing your damaged pipes.