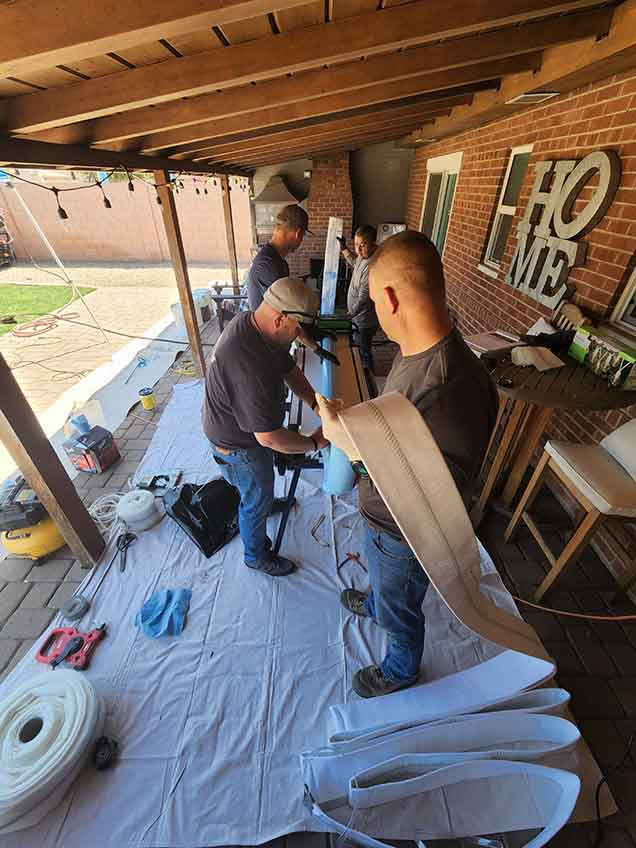 Sewer lines work day in and day out to facilitate wastewater disposal. Needless to say, the sewer system has to be working optimally to be able to do what they were designed to do. This is why you should get in touch with professionals such as the Peerless Plumbing Company and Nudrain Phoenix as soon as you notice anything amiss with your sewer lines. We provide trenchless sewer repair in Phoenix, AZ that can efficiently address your sewer line concerns.
There are signs that can indicate faulty pipes in need of drain lining.
Slow Drains
If water drains slowly down your sinks, bathtub, shower, or laundry room, it might be due to a problem with your sewer pipes, such as clogging or corrosion. To prevent further major damage, seek the help of an experienced and reputable trenchless pipe repair company.
Noticeable Sewer Smell
Sewer smell is unmistakable and can permeate your living space and make it unbearable to even breathe. Apart from being a sanitary hazard, damaged sewer pipes can pose health risks as well. Prompt sewer line repair services will come in clutch and help you get rid of that awful sewer stench once and for all. And of course, contacting a pipe repair professional will put a stop to any other damage that a compromised sewer pipe can bring.
Your Yard Is Flooded In Spots
Be prepared to schedule a trenchless pipe lining appointment if you notice random flooded parts on your lawn even when it hasn't rained recently. A leaking sewer pipe might be what's causing these soggy spots in your yard. And since the sewage acts as fertilizer, watch out for uncharacteristically green or lush patches of dirt as well.
Peerless Plumbing Company and Nudrain Phoenix takes pride in offering affordable trenchless solutions with lasting value. Let us help restore your sewer system's functionality. Contact us today.