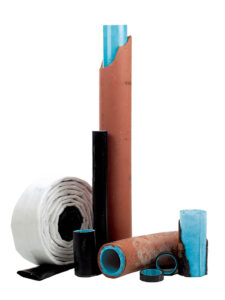 Dealing with damaged pipes can be a significant inconvenience and expense for home and property owners. However, with advancements in repair methods, drain lining has become a popular and cost-effective solution. drain lining is a technique that involves inserting a liner into your existing pipes to create a new, durable lining that can prevent leaks and blockages. However, before you invest in drain lining, it is essential to consider the benefits and drawbacks of drain lining.
As a reputable company providing trenchless sewer repair in Phoenix, AZ, Peerless Plumbing Company and Nudrain Phoenix solves numerous drainage problems using the drain lining method. Have a look at its benefits.
1. It prevents tree roots from accessing the pipes
Sewer line repair is typically required when tree roots cause damage to your pipes. Tree roots can sometimes penetrate cracks in sewer pipelines and create large holes that can cause sewage to leak or back up through sinks, toilets, and drains.
2. It addresses leaks in the pipe
If a pipe is broken, it will allow wastewater to flood into the area surrounding your home or business. When wastewater consistently overflows an area, you may have to deal with foundation issues and mold growth in your home or business. Therefore, it's a good idea to consider trenchless pipe lining as a solution to prevent future damage and leaky sewage lines.
3. It is more durable and reliable than replacing your pipes entirely
Pipelining allows you to rehabilitate damaged pipelines without needing to remove and replace them. This will prevent future leaking, backups, and structural damage from your pipelines. This can be done by trenchless pipe repair professionals who are trained and experienced in pipelining.
4. It increases the flow capacity due to the smooth surface that prevents build-up within the pipes
The smooth surface of the pipe lining will promote water flow within your pipes. Reducing any size obstructions that may hinder the flow will make your lines more efficient and less likely to overflow or back up.
Drain lining can be a highly effective and efficient solution when repairing damaged pipes. However, it's essential to assess each situation individually and work with a reputable and experienced plumbing company to ensure the best results.
Don't let damaged pipes disrupt your daily life, contact Peerless Plumbing Company and Nudrain Phoenix today, and let us help you get your plumbing back on track.