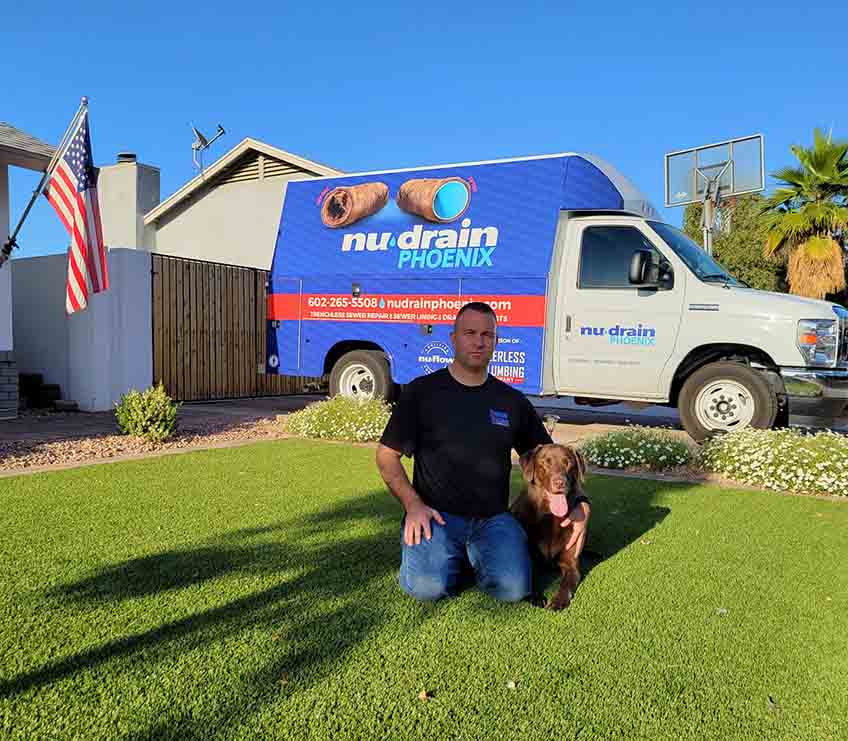 The trenchless pipe lining procedure is far quicker than conventional pipe repair, which may be labor-intensive, time-consuming, and costly. One of the biggest advantages of choosing trenchless sewer repair in Phoenix, AZ has to do with how cost-effective it is.
If you're a property owner looking to restore your pipes without breaking the bank, then trenchless pipe lining might be the ideal solution.
1. Reduced Labor Costs
The trenchless pipe repair process can be carried out by a smaller crew, putting the repairs at a fraction of the expense of typical excavation procedures. Moreover, the pipelining process is significantly quicker, meaning less work time is required to finish the task. The process entails minimum modification to the existing pipe, resulting in speedier installation and fewer interruptions to the surrounding environment. This significantly minimizes the cost of the project, saving time and money.
2. Eliminate Restoration Costs
Instead of digging up and replacing the existing pipe, trenchless lining needs just a few small access points, enabling repair without excavating the whole pipeline. This decreases the quantity of labor and materials expenditures, dramatically cutting the sewer line repair project's overall cost. It entails minimum disturbance of the surrounding area, and there is less inconvenience to businesses, residences, and traffic. The damaged pipe is kept underground, therefore pipe disposal services are not necessary.
And since your yard is kept intact, there is no need to pay for landscape restoration — that's one less expense to worry about.
3. Long-Term Cost Savings
While the initial or upfront cost of drain lining services is often perceived as exorbitant, it may give considerable savings over conventional approaches in the long term. This is mainly due to trenchless drain lining employing a technique of pipe restoration where a new pipe is put into an existing pipe, giving a smooth, watertight seal without requiring digging the old pipe or surrounding region. This avoids the need for expensive excavation and repair of the damaged region, decreasing the project's total cost.
Moreover, the trenchless lining may assist in prolonging the life of the existing pipe, thus decreasing the need for costly repairs in the future.
Contact Peerless Plumbing Company to schedule an appointment.