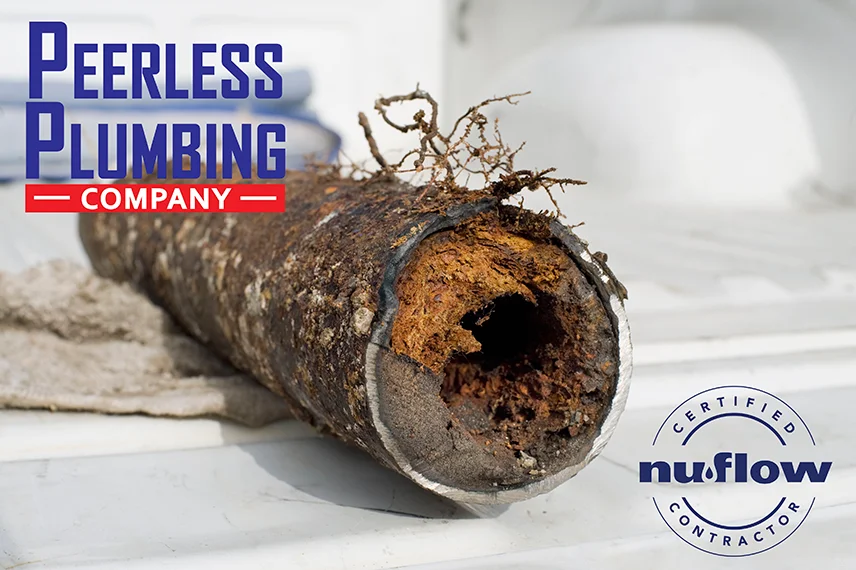 Trenchless pipe lining is a minimally invasive method of repairing damaged sewer lines. Since it is done without digging up the surrounding land, it is a very popular option among homeowners who don't want their lawn or landscaping to be damaged during the pipe repair process. It's also a much easier and faster process than traditional forms of sewer line replacement or repair.
To help you understand its benefits better, Peerless Plumbing Company, the top name for trenchless sewer repair in Phoenix, AZ, takes a close look at the pipe lining process.
Inspecting the Pipes
The first step in the sewer line repair process is to perform a thorough inspection of the damaged sewer line. This is done with a flexible sewer camera that is inserted into the line through an easy access point–typically found in the home's basement or existing access points. This is done to determine the state of the existing pipeline and to see if there is any debris or other blockages that need to be removed.
Clearing the Pipes
Once the inspection is complete, the technicians can then get to work clearing out anything that may be creating a blockage in the sewer line. The drain lining will go into the existing pipe, so it's important that it is cleared out completely and is free from obstructions.
Lining the Pipes
The next step in the trenchless pipe repair process will be to install the lining itself. The lining is a resin that is blown into the existing pipe where it will harden into a new pipe structure. This resin is then cured and sealed before sewer access is restored to the home.
If you are in need of quality plumbing services, turn to Peerless Plumbing Company. We serve homes throughout Phoenix and are more than happy to answer any questions that you might have about our trenchless pipeline repair services.
Contact us for more information or to schedule a service call with our staff today!