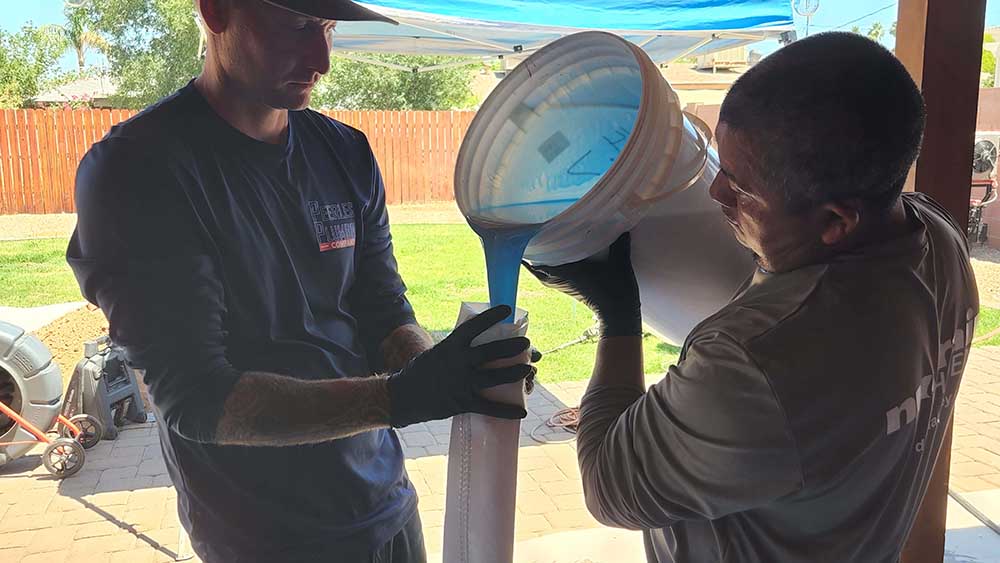 The pipe lining industry has been hampered by massive misinterpretations from its very inception. Despite the potential benefits of repairing existing pipeline networks via trenchless solutions, some people have become skeptical of its dependability and safety. As a seasoned trenchless pipe repair services provider, Peerless Plumbing Company and Nudrain Phoenix is no stranger to these pipe lining myths.
As one of the leading companies offering quality trenchless sewer repair in Phoenix, AZ, here are some of the most common misconceptions we have come across so far:
It's Expensive
While trenchless pipe lining services tend to have steeper initial costs, with trenchless pipe lining, you will save more when overall expenses are evaluated. Traditional excavation involves landscape restoration charges to the existing labor costs. Moreover, traditional pipe repair processes are often more time-consuming and inconvenient; many property owners choose to relocate during such times incurring additional accommodation costs temporarily.
In contrast, you can eliminate all these costs with our trenchless sewer line repair services.
It's Not A Long-Term Solution
Most people are convinced that this method of pipe lining is not a long lasting solution. The truth is that you're likely to only need trenchless pipe repair one time, since the new pipe-within-a-pipe can last for up to 50 years. The material is also resistant to corrosion and is durable enough to hold up well against tree root intrusions.
It Cannot Be Done On Old Pipes
Contrary to popular opinion, this method of pipe or drain lining is equally effective on older pipelines. This method is quite practical and can be adapted to repair a pipe if it is not fully degraded.
The trenchless nature of pipe lining repairs are beneficial to old pipes, as there are minimal risks of accidentally hitting and further damaging the old pipes.
If you're considering trenchless pipe lining but are still on the fence due to concerns about its efficacy, don't hesitate to contact Peerless Plumbing. We'll be happy to provide you with the answers and solutions you need.