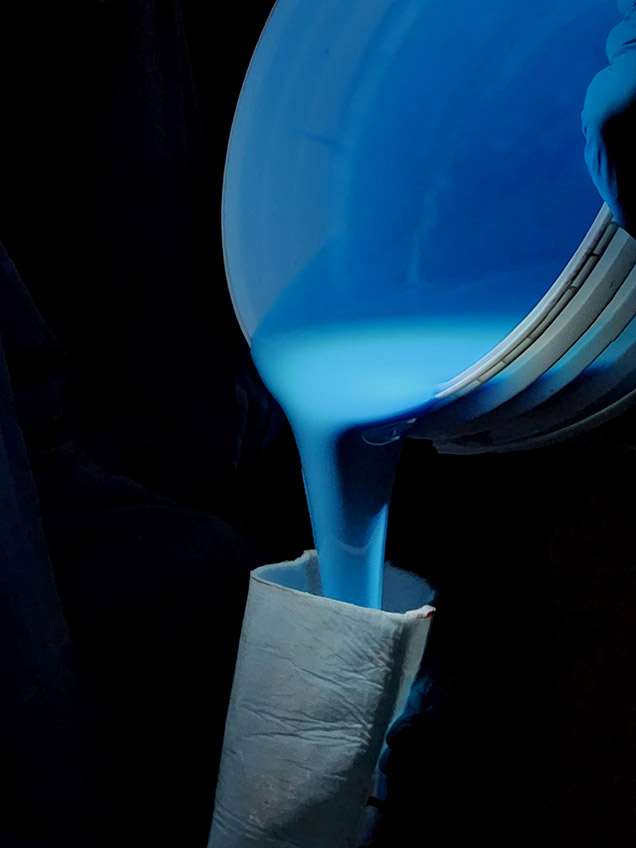 Drain lining is a technique utilized to address sewer drainage problems without having to resort to extensive excavation. Peerless Plumbing Company and Nudrain Phoenix has been the trusted name for trenchless sewer repair in Phoenix, AZ for years. We specialize in a wide variety of trenchless solutions, including drain lining.
Learn more about the drain lining process here.
1. Prep Work
We begin with a digital video camera inspection to determine the current condition of the pipes. Often, we clean the affected drain via drain cleaning methods such as hydro jetting so that we can see better. After determining the extent and location of the damage, measuring the pipe, and evaluating whether it is indeed an issue that a trenchless pipe repair can adequately address, our team will then look for the pipe cleanout or an access point where we can insert the liner tube.
2. Lining the Interior
To fully saturate the liner tube, the epoxy mixture is measured to match the size of the pipe being restored. The ratio has to be precise, otherwise, the sewer line repair might not succeed, as the polymer lining might not cure as expected. Rest assured that our technicians here at Peerless Plumbing Company and Nudrain Phoenix are highly competent and trained to carry out every step of the pipe restoration process with utmost attention to detail.
3. Inversion Process
The epoxy-saturated pipe liner is then fed into the affected drain line using an airbag that's inflated so that the liner will adhere to the walls of the damaged pipe. We then wait for the polymer to cure or harden.
4. Final Inspection
Another inspection is done to check whether the curing was successful and whether the drain line is back to optimal functionality. The trenchless pipe lining process typically only takes a day or less to complete, sparing property owners from hassles and inconveniences.
Peerless Plumbing Company and Nudrain Phoenix offers top-notch drain repair services. Contact us today to get started.