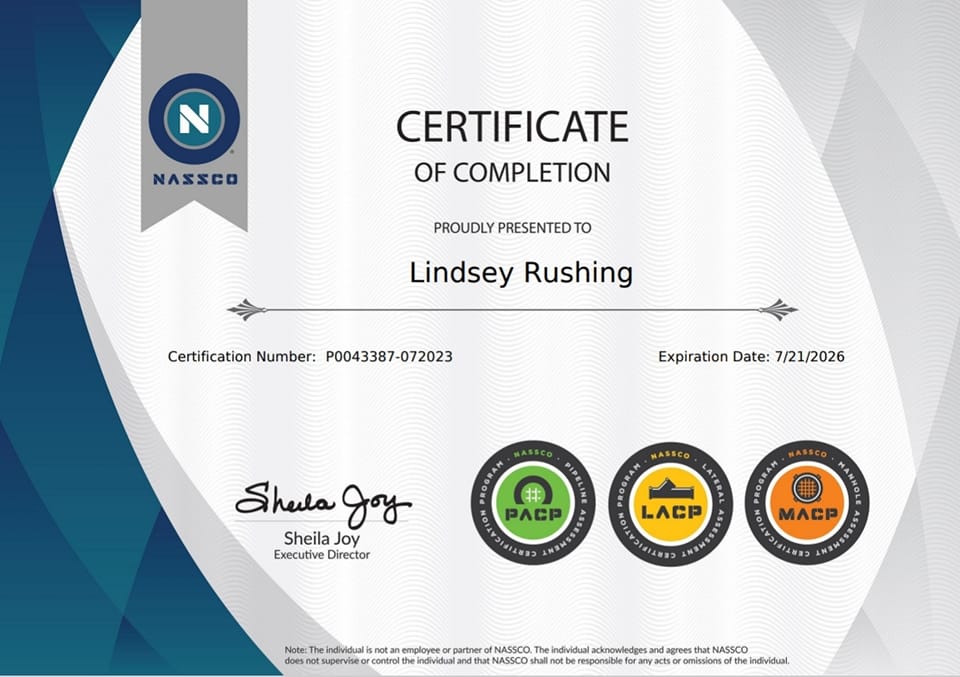 Sewer maintenance is an integral aspect of homeownership. When it's time for trenchless sewer repair in Phoenix, AZ, you want trained, experienced, and certified professionals working on your system. You want the pros at Peerless Plumbing Company and Nudrain Phoenix.
Our NASSCO-certified technicians are leaders in the Phoenix area. We're known for our commitment and thoroughness. We use innovative trenchless technology and refined techniques to offer customer-centered pipe repair solutions at an affordable price.
What Is NASSCO?
NASSCO refers to a trade organization that conducts research and offers education resources for sewer contractors. The NASSCO certification program aims to establish industry standards for the assessment, rehabilitation, and maintenance of underground infrastructure. Peerless Plumbing Company and Nudrain Phoenix is a NASSCO member. We have a devotion to meeting and exceeding the plumbing industry standards.
What the Certification Means
The NASSCO certification shows our commitment to industry standards and best practices. We provide fast and effective trenchless sewer repair. You can rely on us to get the job done right and on time, irrespective of how significant or minor the repair might be.
Our trenchless pipe lining services make getting new pipes in your Phoenix home or building easy. We do meticulous work to restore your damaged pipes without disrupting your household.
About Our Team
At Peerless Plumbing Company and Nudrain Phoenix, we're devoted to offering customized trenchless pipe repair services to our Phoenix clients. Our services come at competitive prices and are kept as accessible as possible. You'll always receive an accurate cost estimate to review and approve before work begins. We strive to complete any sewer line repair project with minimal stress, hassle, and mess. You deserve only the best.
To learn more about our sewer and drain lining services in Phoenix, AZ, or nearby areas, contact Peerless Plumbing Company and Nudrain Phoenix today. Call us today or complete the online form to get started.