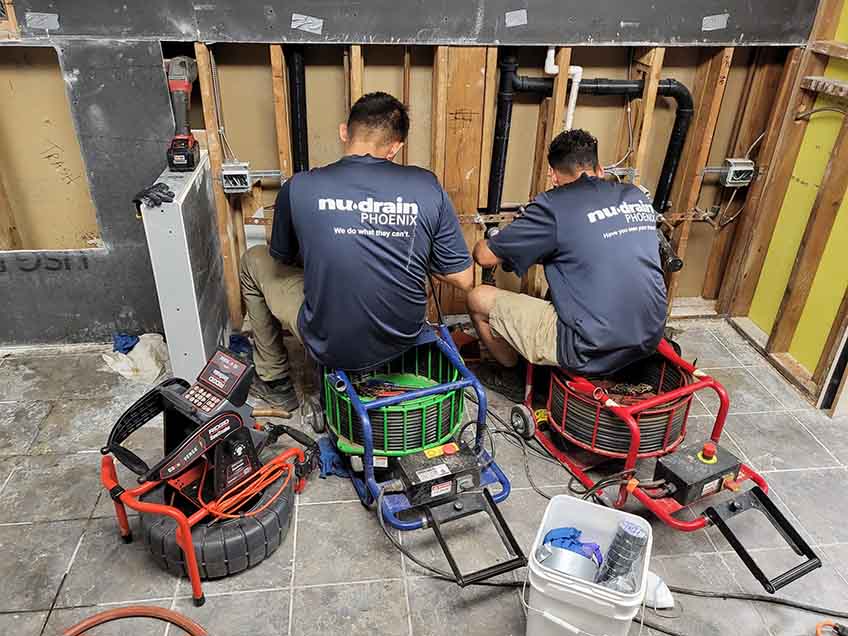 With advanced sewer camera inspection technology, you can now visually check the condition of your sewer system. Peerless Plumbing Company and NuDrain Phoenix believes in providing property owners with the knowledge they need to make informed decisions about their plumbing. This article will explore why camera inspections are game-changers and how you can benefit from a professional plumbing inspection.
Uncover Hidden Issues
Traditional plumbing inspections often involve guesswork and invasive procedures. However, sewer camera inspections allow for a thorough and non-intrusive assessment of the sewer lines. Professional plumbers can identify hidden issues such as clogs, cracks, leaks, and tree root intrusions by inserting a small, high-definition camera into the pipes.
Save Time and Money
In scheduling your sewer camera inspection in Sun City, AZ, you eliminate the need for extensive excavation or trial-and-error methods to locate plumbing problems. Property owners can avoid unnecessary repairs and costly disruptions to their property by pinpointing the exact location and nature of the issue.
Proactive Maintenance
Regular sewer camera inspections offer a proactive approach to plumbing maintenance. Property owners can address potential issues via pipe camera inspection by being able to detect early signs of deterioration or blockages before they escalate into major problems.
Don't leave your plumbing to chance. Harness the power of sewer camera inspections to gain a comprehensive understanding of your sewer system's health. Contact us today to schedule your plumbing inspection.